It is natural during the job search process to paint the best possible picture of your fit for a particular position. This is called "personal branding". Personal branding is a necessary part of the job search process. You have to get noticed and you do so by demonstrating and pointing out your qualifications for a position. As a career counseling firm, we advise that you try and speak to all the requirements/skills listed on a job description. Here's the challenge most of us run into: the job we want to apply for is looking for many skills we either don't have or aren't very strong in. How do you handle that?
First, evaluate how many
skills/qualifications you have. Is this list fairly substantial? Are they near the top of list of qualifications in the job description? If so, don't over analyze the skills that you aren't strong in. It is important to lead with the skills you are strong in and how those uniquely qualify you for the position. Companies are often looking for someone to fill some gaps or play a complementary role on an existing team. Assume that your weak areas may already be covered by a team member and that your strengths are what they desperately need!
For example, if you've been in sales and business development but want to apply for a field marketing job you probably don't have strong examples of field marketing experience. That's okay. It is crucial that you are not deceptive about that. Instead demonstrate how your skills and experience qualify you for the job. The truth is you don't know how this new hire needs to fit into the organization. It could be that there are already a number of experienced field marketers who would benefit by having someone with sales experience on their team. Do some networking to see if that's the case. If so, then you know how to position yourself. Crafting your brand in this way will turn more heads than if you downplayed your sales background and tried to put forth sub-par field marketing experience.
This is particularly true when it comes to hard or technical skills. You wouldn't tell a hiring manager that you can operate a crane when you really can't! In the same way, don't position yourself as an expert with a particular technology when you are much stronger at a different skill listed on the job description.
Personal branding and demonstrating your fit with the position is key in your job search process. Play up your strengths and be ready to speak to the areas of weakness. Be ready to demonstrate why you are a strong candidate for the position and don't pretend to be something you're not.
Contact Coach Wolfgang to learn more about our professional resume writing services.
Amy Wolfgang
Amy Wolfgang is a career coach who founded Wolfgang Career Coaching and co-founded Coaching 4 Good. She brings over 15 years of corporate and coaching experience to help organizations boost employee engagement while simultaneously helping her clients excel in their careers. She is a certified PCM (Professional Career Manager) and has a Master's degree in Educational Psychology from The University of Texas at Austin.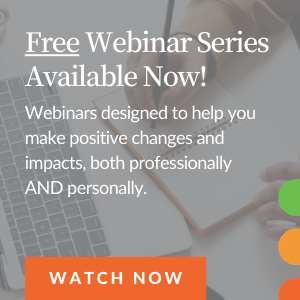 You May Also Be Interested in...