Earning employee trust… it's a tricky thing. As company leaders or managers we want to build trust with our teams. We can obviously do that with big actions. For example:
standing up for your direct report in a meeting
advocating your team members' ideas to your boss with correct attribution
spending the time to help the team member grow in develop in her career
The question is, are we earning employee trust with our smaller actions?
Employee trust requires maintenance
As leaders, our days are busy. Many days, we are in meetings most of the day with work that has to be done in between, before or after. However, we have to remember that establishing and maintaining trust is key with our employees and team members.
It can slip away fast. Here's a story to show you how quickly employee trust can dissolve!
I was working with a client last week who is up for a big promotion according to her boss. She is very deserving of the promotion.
In fact, it is likely six months late. Six month ago, her boss told her about the potential promotion. He let her know his manager needed her to execute a few additional projects to solidify her fit for the position. My client delivered on all the projects and more.
It's promotion talk time again!
This time her boss came to her with more details. He also came to her with another time request, "Wait three more months and we can make this official."
How to earn employee trust
Now comes the question of trust? She did trust her manager in the past, but now isn't so sure how much to trust what he said. What small things can he do to demonstrate trust?
Start adding her in email chains for the department she is going to head-up.
Include her in some senior-level meetings so the other executives begin to view her in this new role and she is exposed to the strategic planning for her new department.
Conduct meetings more frequently with her to get her up to speed on her new department and the strategic plans and vision.
Talk to her about how she might want to prepare for her first 30, 60, 90 day plays.
Simply ask her about her concerns and address questions she has to the best of his ability.
What he shouldn't do is say, 'trust me' and then take no additional action. Silence can breed uncertainty and anxiety. Knowledge can bring calm, even if it is just a bit at a time.
Amy Wolfgang
Amy Wolfgang is a career coach who founded Wolfgang Career Coaching and co-founded Coaching 4 Good. She brings over 15 years of corporate and coaching experience to help organizations boost employee engagement while simultaneously helping her clients excel in their careers. She is a certified PCM (Professional Career Manager) and has a Master's degree in Educational Psychology from The University of Texas at Austin.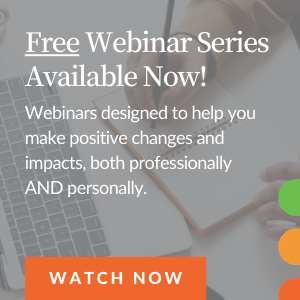 You May Also Be Interested in...