If you are like me, you feel great after learning something new, especially when there is a self-improvement component. There's a lot you can get out of a trade show or conference, such as:
hear creative ideas
learn better processes & tactical solutions
hear best practices
network within your industry
have an awesome time at the after parties!
What your boss wants to know
What's missing here? Souvenirs for your boss! I don't mean the schwag you picked up from vendors, I mean the education and experiences that your boss is interested in. Bosses typically want to know their money was well-spent by hearing about:
relevant success stories from other firms and details on how that success was achieved
new research that should modify the assumptions your team has been using
new technologies that improve ROI or relieve the burden of internal processes
ideas and evidence that are contrary to things you've been thinking & doing
best practices of companies and thought leaders that you should adopt
steps, tools & ideas for how to be more effective
a report that your boss can show to her/his boss and look like a smart manager
What to give your boss
A trade show is your chance to bring some fresh ideas back and show your boss that you think strategically and for the long-term. Start with a presentation that contains a high-level summary of what you saw and why it is important. You may want to include a list of recommended initiatives for the next year.
Your boss isn't looking for a list of features and benefits nor your notes from each session. They don't want to know everything, rather what is relevant. This is one of those times where you should show your boss that you know more than he/she does.
Again, the greatest value you are delivering is adapting what you heard for your company's benefit. So pay attention to what you hear, take in the entire experience, and translate it into successes for your organization and your career.
Amy Wolfgang
Amy Wolfgang is a career coach who founded Wolfgang Career Coaching and co-founded Coaching 4 Good. She brings over 15 years of corporate and coaching experience to help organizations boost employee engagement while simultaneously helping her clients excel in their careers. She is a certified PCM (Professional Career Manager) and has a Master's degree in Educational Psychology from The University of Texas at Austin.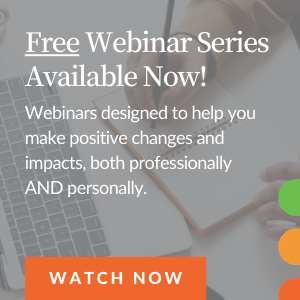 You May Also Be Interested in...