Joy Woods, Recruiting Goddess from Big Commerce (@BigCommerce, www.bigcommerce.com), led our Austin-based Careers over Coffee discussion on November 5, 2012. Joy gave us excellent insight into the role of a corporate recruiter, i.e. an internal recruiter who works for a specific company. She shared many job search tips for both passive and active job seekers. Check out her tips below so that you can prepare to communicate effectively with corporate recruiters.
Never be afraid to build relationships with corporate recruiters. While the recruiter may not have an opening that fits your

skills at the moment, you never know when a position will open up that meets your skills and the recruiter's needs. That being said, corporate recruiters are tasked with filling positions at their company with an individual who is the best fit. Their job is not to "find an individual a job".

Make it easy for corporate recruiters to see how you fit the position. Do not make them work to see how your skills might be used for that position. To do this, use keywords in your resume, do not use functional resumes, and be focused – demonstrate in the resume and cover letter how you will fit that position at that specific company. Don't add anything to your resume that will weed you out of being considered for the position. Recruiters get so many resumes that they are looking for individuals to weed out, not 'pull into' the stack.
Show the recruiter that you will fit in. During an interview the recruiter will also be looking for whether you mesh with the team you would work with – the style of the team and the pace of team. If asked behavioral questions during the interview give very specific examples, provide results, and talk about what you specifically did to achieve the results.
Show passion for what you do and show initiative. The recruiter wants to see not only if you want the job, but also that you would excel in the job and enjoy the work.
Corporate recruiter "don'ts":
Don't say, "I am the perfect fit for the job" as there is no such thing as the 'perfect' fit.
Don't ask recruiters if they can get you a job.
Don't ask recruiters to critique your resume.
Don't ask the recruiter where you fit best in their company as you need to know this information already.

It isn't easy to get an interview with a company but the job search tips above give you some insight into what Austin based recruiters want. Help the recruiter and you will also be helping yourself.
Amy Wolfgang
Amy Wolfgang is a career coach who founded Wolfgang Career Coaching and co-founded Coaching 4 Good. She brings over 15 years of corporate and coaching experience to help organizations boost employee engagement while simultaneously helping her clients excel in their careers. She is a certified PCM (Professional Career Manager) and has a Master's degree in Educational Psychology from The University of Texas at Austin.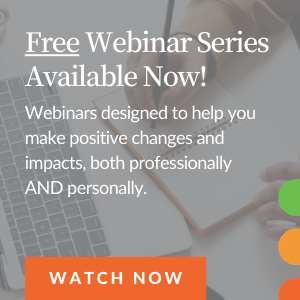 You May Also Be Interested in...