Searching for a new job can be frustrating, especially when you are sending in your resume but not getting many call backs. Don't fret… test yourself! In other words, let's take an empirical approach to finding a solution.
Here are four tactics for figuring out if your resume is holding you back:
Establish a baseline
You may not be very interested in a job that you are well-qualified for but you need to submit your resume to a few of these openings to make sure your resume can pass that level.
If you get callbacks then move back to the job postings that you really want and take a look at the next step. If you don't get any call backs then there is a larger issue at hand. It may be time to get a professional review from a friend in the industry, a colleague in your network or a career coach.
Beef up your checklist
It's time to be very thorough and re-check your resume. Use the list below to make sure there isn't something glaringly wrong with your resume that's causing hiring managers or recruiters to toss it.
Do the following:
cater the resume to the job description
include a custom cover letter
change your summary title to match the job title
match keywords in the job description to your resume
proofread every word and sentence for spelling and grammar
use a modern format
keep a consistent font type and size
insert adequate white space and make it inviting to read
Some of those are quick but some aren't. At this point, you need to take your time and thoroughly go through each one. The truth is that if you don't spend adequate time on resume fundamentals then you are just wasting your time and good job opportunities!
Look at your strategy, not tactics
If you aren't getting callbacks after submitting your resume – and you've checked it thoroughly – you may be inclined to think professional resume writing is what you need. Actually, a professional resume writer gives you better writing but not necessarily a better job application strategy. People rarely apply for a job they are fully qualified for so a strategy is required to determine how to approach each job. The list above contains the fundamentals – table stakes so an error or omission doesn't hold you back. However, it's your strategy that will help your resume stand out and get those callbacks.
Do the following:
address the critical parts of the job description
tell a compelling story
show that you have exceeded the expected results
display your x-factor that separates you from others
express why you are so interested in the role
You may have additional challenges/obstacles that need to be addressed. Remember, it's about strategy here and you need to get inside the mind of the recruiter, hiring manager, and anyone else who will be passing judgement on your resume.
Your secret weapon = cover letter
Your secret weapon (besides networking) is your cover letter. Many job applicants pass on an optional cover letter or re-hash a generic, poorly personalized one. There are many things you can do in a cover letter that you can't in a resume:
show your passion
explain how the hiring manager should interpret your resume
present a unique experience or skill that qualifies you
call out the results that most closely relate
tell your personal story and how much this job means to you
Your cover letter is a requirement, in my eyes, because it is difficult to get a quick overview or your full story from just a resume. Knowing that other applicants aren't using a cover letter is another good reason – it shows you cared enough!
In conclusion, stop wasting your time applying for jobs with a resume that is poorly written or has a poor strategy behind it. Get those things in order and view each job submission as a test to see what resonates in the marketplace.
Don't just stick to jobs that you really want either… there may not be many good ones that come along so find other ways to test your resume changes.
Amy Wolfgang
Amy Wolfgang is a career coach who founded Wolfgang Career Coaching and co-founded Coaching 4 Good. She brings over 15 years of corporate and coaching experience to help organizations boost employee engagement while simultaneously helping her clients excel in their careers. She is a certified PCM (Professional Career Manager) and has a Master's degree in Educational Psychology from The University of Texas at Austin.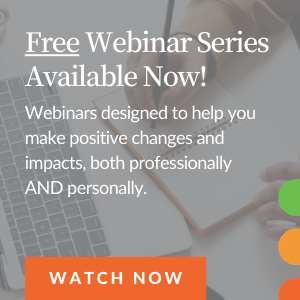 You May Also Be Interested in...