Dear Coach Wolfgang,
I saw a resume with some kind of bar code on it. It's called a QR Code, I believe. Should I have one on my resume?
Resumes are constantly evolving. There are guidelines of how long resumes should be, if they should contain color or just black and white, whether they should follow a chronological format or a functional format, etc. It's important to remember there are no resume "rules" that you must follow other than ensuring the information is accurate. Resume 'suggestions' and 'guidelines' exist that can help you when determining what to include on your resume. QR codes seem to be the latest entrants to the resume scene.
What is a QR Code?
Most of us have seen QR codes on advertisements, at various events, on real estate signs, etc.
They are the 2-dimensional bar code or "quick response" code that contains data (text, numbers, or a hyperlink). Individuals will use QR Readers on their smartphones to decode the data.
That's great but are they necessary or even desirable on a resume?
Many clients have been asking if they should add a QR code to their resume. The answer is "it depends".
When to Use a QR Code
Some clients like to add QR codes to their resume so their resume stands out from the crowd. Since many individuals are not using QR codes on their resume, it may make that resume stand out from others. This doesn't necessarily mean that the recruiter or hiring manager will contact you as a result of having a QR code on the resume, but it might cause them to look at it or try the QR code.
Some clients who are in specific industries, marketing, technology, PR, social media will include a QR code on their resume to show they are technically proficient. If a client is going to need to utilize or create QR codes on a regular basis in their job, it's a good idea to demonstrate immediately that you understand and can use a QR code.
If you are attending a job fair or networking event where recruiters are collecting resumes, QR code on your resume can be to your advantage. While the recruiter is at the event, they can scan the QR code to learn more about you on the spot.
What to Point to
If you choose to use a QR code on your resume, my question to you is – what data are you hoping to direct the recruiter or hiring manager to? Here are some links that some of our clients have used:
Blog in order to show their subject matter expertise or writing ability
Personal website or LinkedIn Page to demonstrate some additional in-depth information about their career that is not conveyed on the resume
Online portfolio to visually demonstrate their work
Audio or visual content that is specifically related to that specific job. It acts as supplemental information that cannot be adequately portrayed on a resume.
Keep in mind, there are no statistics that prove adding QR codes to your resume will ensure you will get a second glance by the recruiter or increase your chances of being called for an interview. However, in some cases, the QR code can help an individual brand their skill set for a given job.
QR Code on a Business Card
If adding a QR code to your resume doesn't seem applicable, consider adding it to your business card. QR codes on business cards can help those individuals you are networking with get a much fuller picture of your career history than a business card can possibly display.
There is no right or wrong answer for whether or not you should add a QR code to your resume. However, just like everything else on your resume, make sure there is a purpose for adding it. Whatever you choose, QR codes are a popular and practical trend for resumes that should be a consideration.
Amy Wolfgang
Amy Wolfgang is a career coach who founded Wolfgang Career Coaching and co-founded Coaching 4 Good. She brings over 15 years of corporate and coaching experience to help organizations boost employee engagement while simultaneously helping her clients excel in their careers. She is a certified PCM (Professional Career Manager) and has a Master's degree in Educational Psychology from The University of Texas at Austin.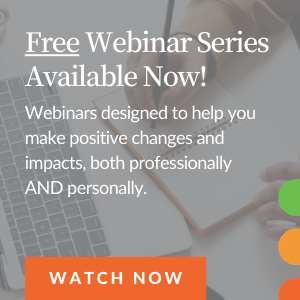 You May Also Be Interested in...