San Antonio is a wonderful family town. It's big enough to have everything you need but still has a small town feel where 'everybody knows your name'. San Antonio has many places to visit such as the Alamo or the Natural Bridge Caverns. You can take a stroll on the River Walk or head over to Sea World. This is great news for a job seeker because where there is success there are jobs! Hospitality is only one industry that you could possible break into in San Antonio. As with all places, I can only assume that many people who live there, never go to their city's tourist attractions!
To give you a better break down of what you can expect from this great city, here are the top industries from the Book of Lists 2015: 17.4% Trade, Transportation and Utilities, 17% Government, 13.8% Education and Health Services, and 13.4% Professional and Business Services. Strong and steady ought to summarize nicely what this city has to offer… along with around the year warm weather! So here are three steps that can help your San Antonio job search.
Expand your network
So much of the job search these days is whom you know. In towns like these – back in the old days – it probably went something like this: place an ad in the paper and head into town in your best suit to inquire about the posting in the newspaper. In the age of technology, it still works like this, it's just that instead of 'going to town' to talk you meet online. LinkedIn is still your best resource, if you are not already plugged in. Think of it as a research tool instead of a way of being found out. You can use it for both, but utilizing tools such as 'following companies', 'find alumni tool', or 'joining groups' can offer a nice replacement to physically needing to come into town to talk with someone about a specific job.
Here are a couple of groups and company information pages I found to help you get started:
HEB – headquartered in San Antonio
USAA – headquartered in San Antonio
LinkedIn Groups – Type in your area of skills and "San Antonio" to see if there are chapters in your area of expertise
Get leads through job sites
I would not recommend spending too much time applying to jobs online without having some sort of connection. However, searching job postings can give you an idea or lead to open positions. Here are a few sites that you can browse. Before you actually submit an application, research the company on LinkedIn and start following, reach out and connect with potential connections by looking them up on the company site. By sending an email, you can ensure a better response return than merely applying to a job posting online. Many people shy away from this, however, a nicely drafted email showing interest can help your name standout. Plus, what do you have to lose?
Research the San Antonio
To wrap up and make your San Antonio job search that much easier, here are a few other sites that feature employment opportunities in San Antonio. Research helps arm you with credibility. When you know a lot about the city you are relocating to, it shows strong interest in a lifestyle, not just a job, which can impress your new employer. It shows you have done your homework and builds a common ground. After all, the people you will be talking with chose San Antonio as well. Whenever you can drop information that you have picked up along the way, the more connections you are building.
Best of luck with your job search!
If you feel that you need a little help with your job search please consider contacting a San Antonio career coach.
Amy Wolfgang
Amy Wolfgang is a career coach who founded Wolfgang Career Coaching and co-founded Coaching 4 Good. She brings over 15 years of corporate and coaching experience to help organizations boost employee engagement while simultaneously helping her clients excel in their careers. She is a certified PCM (Professional Career Manager) and has a Master's degree in Educational Psychology from The University of Texas at Austin.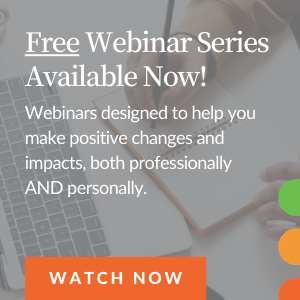 You May Also Be Interested in...