As the 4th largest city in the country, Houston offers a lot of opportunity. Good food, warm weather, wide open space and a very active employment landscape! Houston is known for the oil and gas industry and is home to the largest concentration of healthcare and research companies. Houston offers a wide range of top employers in each industry and with the relatively low home prices… this is seemingly a great deal!
My family and I relocated to Houston 10 years ago. We were aiming for Austin, coming from Denver, and landed in Houston. Why? Because Houston has jobs! It was really that simple. Due to the size and variety that Houston offers, there is something for everyone. I was primarily looking at Higher Education; however, there were a lot of positions in healthcare, business, entrepreneurship and technology as well as hospitality and service jobs.
Many people flock to the city because of the oil and gas industry. This industry literally touches everything else, including banking, technology, learning design, and human resources. With such big employers, there is a lot of opportunity for all types of functional expertise. For example, third party vendors getting contract work for information technology or learning design, just to name a few. Plus, with organizations such as MD Anderson and Memorial Hermann, there are plenty of healthcare positions available.
The job search in Houston will not be limited; rather the job search will most likely be more about narrowing your list of opportunities that will prove to be most efficient. Narrowing your job search can be difficult. So, here are a few steps you can do to organize information so you don't waste endless hours aimlessly surfing the web.
Identify an employer
Everything is bigger in Texas (people really say that in Texas), and when it comes to employers, this is true. Here is a list of the largest employers in the area (from the Book of Lists 2015) which boasts that size really does matter:
Insperity
Yes Prep Public Schools
Memorial Hermann Health System
Kipp Inc
Texas Children's
Bayshore Medical Center
There are many things to consider when thinking about what employer to work for. Do you like working for a large employer who may have a lot of training and development, clear advancement opportunities or extra amenities? Or would you prefer to work for a smaller company that boasts of a fun company culture and a family feel to their environment? There are no right or wrong answers here, so I've put together some other lists to consider, all researched through the Book of Lists 2015. Here is a list of private employers that may offer a different set of unique perks:
HEB
Landry's
Academy
Fiesta
Who doesn't want to work for the best places? Here's the list of companies voted "best places to work in 2015":
Costello
Re/Max
Neighbors ER Center
Jim Adler
Visible Changes
Most Charitable
Baylor College of Medicine
Susan G Komen Breast Cancer Foundation
Leukemia & Lymphoma
Houston Food Bank
Select a location
Houston is not only the fourth largest city in America, but it's also one of the largest by square miles. On a relatively low traffic day, it could take more than an hour to go from the southern part of the city (League City) all the way north to the Woodlands… not to mention Tomball, the Galleria and Sugar Land. New York has a ton of people in a small space, where as Houston as a lot of people in a relatively large space! So, choosing a place to work in Houston can also be broken into what parts of the city you want to relocate to. Here are the major employers downtown and in the Woodlands.
DOWNTOWN
Chevron
Shell
JPMorgan
CenterPoint
MBR
Exon
Hess
Deloitte
United Airlines
EY
Waste Management
THE WOODLANDS
Conroe ISD
Aon Hewitt
Anadarko
Lone Star College
Baker Hughes
Let employers find you
Now, if you'd rather hire this work out, I don't blame you. Here is a list of placing agency's that will help employers seek you out and find more opportunity in the Houston area:
Allen Austin
Spencer Stuart
Watkins & associates
Russell Reynolds
The Edge Group
There is a lot to offer so best of luck in your Houston job search. If you feel that you need a little help with your job search please consider contacting a Houston career coach.
Amy Wolfgang
Amy Wolfgang is a career coach who founded Wolfgang Career Coaching and co-founded Coaching 4 Good. She brings over 15 years of corporate and coaching experience to help organizations boost employee engagement while simultaneously helping her clients excel in their careers. She is a certified PCM (Professional Career Manager) and has a Master's degree in Educational Psychology from The University of Texas at Austin.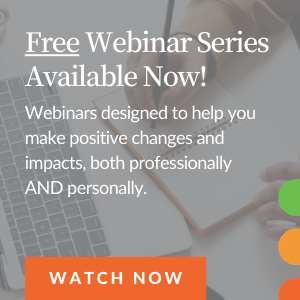 You May Also Be Interested in...