Pleased to present a guest blog from Sydney Frazer, Partnerships Manager at Glassdoor. Bio below.
– Coach Wolfgang
Performing a job search involves in-depth research, an investment of time, and possibly some frustration. You should get an idea of what the local labor market and regional economy look like, from the unemployment rate to the cost of living to the population growth. In addition, you need to research what companies are hiring and what other job seekers in your area are searching for.
If you are about to start a job search in Austin I have saved you some time by getting this research started. Consider yourself lucky – the Austin labor market looks favorable for job seekers! As of November 2016, Austin has an extremely low unemployment rate of 3.0 percent, 1.6 percentage points below the national average. (Figures from bls.gov.)
The population in Austin has grown quickly, by 14.8 percent from 2010 to 2015, but the competition for jobs is lessened by the sheer number of job openings (over 30,000!) in the area. While the median base salary in Austin is a bit below the national average, the cost of living in the area is relatively low and affordable when compared to other major U.S. cities.
Not performing a job search in Austin? Don't worry. Use this information as a framework for the kind of research you should be doing to perform an informed job search wherever you're interested in living.
3 popular roles for a job search in Austin
A deeper dive into the job search entails looking at some popular job searches and companies in Austin so you can get a better idea of what the local employment landscape looks like.
Marketing is a very popular term for a job search in Austin. With 4,385 open jobs ranging all the way from a Database Product Marketer to a Marketing Analyst, job seekers in this field have a wide variety to choose from. The average salary for people in the marketing field in Austin varies by job title. A more entry-level role like a Digital Marketer averages $57,450, which is slightly above the national average for this position and above Austin's median base salary. A more advanced role like a Marketing Manager averages a salary of $81,218. While this is only slightly above the national average for this role, it is significantly higher than the media base salary in Austin. Interested in applying for a marketing role? With an interview for a more entry-level position like that of a Marketing Coordinator, expect your knowledge of general marketing concepts to be tested. Furthermore, your communication skills and ability to perform under pressure are likely to be assessed. In addition, prepare with questions like:

What techniques do you use to communicate effectively with upper management?
Describe a time when you had to take on multiple roles and how you handled it.
What type of experience do you have with technical applications?
Another common job search in Austin is Event Coordinator. The median salary for an event coordinator in Austin is $43,630, which is almost 8 percent above the national average salary for event coordinators. Convinced to apply? Austin has 174 job openings for event coordinator positions. If you land an interview, expect behavioral questions that address your ability to budget, manage vendors, and deal with logistics. That doesn't mean your soft skills will be ignored, though; your interviewer is likely looking for someone with strong communication and organizational skills. Some good questions to practice with include:

Name a time where you used problem-solving skills to eradicate an issue on the spot.
Give me an example of a time that you were unexpectedly thrown into a leadership position. How did you handle the situation?
How would you improve an event you previously planned?
Looking to go a different route? Sales is another popular job search in Austin with 8,197 open jobs in Austin. The average person in sales in the Austin area makes $46,000, which is only slightly below the national average salary for sales. However, many people in sales make commission on top of their base salary. Sound like a good fit? An interview will focus on your interpersonal skills, your ability to listen, and your response to rejection. Be ready to give a mock sales pitch or role play a sales situation. You should also be ready to answer these popular questions:

What do you do if you are unfamiliar with a product?
What would you do if a client was upset with you on the phone?
Give me an example in which you lost a sale and what you learned from the situation.
If these jobs don't fit your skill set or seem interesting to you, check out some of the popular companies in Austin that have job openings right now.
3 Popular Austin Companies
Dell is one of the top five largest employers in Austin with over 6,000 employees. With an above average Glassdoor company rating of 3.6 and a high approval rating of 87 percent for CEO Michael Dell, employees seem to be fairly satisfied working there. In addition, Dell was named to Glassdoor's list of Highest Rated CEOs in 2013.Want to join the happy crew? Apply for one of their 3,400 open jobs. If you get an offer, your package is likely to include standard benefits like a vacation and PTO plan, as well as a 401(k) plan with matching contribution up to 5 percent. On top of that, expect flashier perks like an on-site gym and options to work from home.
University of Texas at Austin is a major employer, boasting over 10,000 employees. UT Austin has a company rating of 4.3 on Glassdoor, significantly above the average company rating of 3.3. President of UT Austin, Gregory L. Fenves, has a strong approval rating of 89 percent. With over 640 job openings, there is a large runway of opportunity at UT Austin.If you score a job here, expect an offer letter that boasts strong benefits. Employees there cite a PPO plan that is 100 percent paid for by the University, a free gym membership to the UT Austin Recreational Sports Center, and several training and development opportunities on campus.
Headquartered in Austin with over 7,100 employees across the globe, National Instruments has been named to Glassdoor's Best Places to Work list every year from 2009 to 2014. National Instruments currently has a 3.6 star company rating, slightly above the Glassdoor average.Interested in applying? Check out one of their 248 open jobs. Benefits at National Instruments include an on-site fitness center, an on-site health center, and a 401(k) plan managed by Charles Schwab.
If none of these companies or jobs are the right fit for you, know that you don't have to settle! Austin is experiencing rapid growth and is a very attractive market for businesses. Consider applying to a multinational with a presence in Austin like Aristocrat Technologies, Absolute, AXA, Siemens, Experian, or Balfour Beatty. More interested in working for an industry leader in Austin instead? Whole Foods, Dimensional Fund Advisors, Hanger, and NXP Semiconductors are all headquartered there.
Author bio:
As a Partnerships Manager at Glassdoor, Sydney works with hundreds of accounts across universities, libraries, and blogs, helping to provide them with content and tools to aid job seekers. Outside of work, Sydney enjoys running, hiking, and searching for the perfect burrito.
Amy Wolfgang
Amy Wolfgang is a career coach who founded Wolfgang Career Coaching and co-founded Coaching 4 Good. She brings over 15 years of corporate and coaching experience to help organizations boost employee engagement while simultaneously helping her clients excel in their careers. She is a certified PCM (Professional Career Manager) and has a Master's degree in Educational Psychology from The University of Texas at Austin.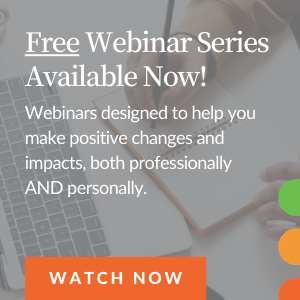 You May Also Be Interested in...