This week in the US we celebrated the Thanksgiving holiday. It's a day in which we give thanks for what we have, connect with loved ones and start to wind down the year. As with everything in 2020, Thanksgiving looked and felt a lot different than most years due to the continued global pandemic crisis. 2020 has without a doubt brought challenges and hardships for all of us in the Coaching 4 Good community and because of this it may feel harder to feel positive. The good news is that each of us has the opportunity to shift to a more optimistic mindset by intentionally cultivating gratitude.
Gratitude is the quality of being thankful; readiness to show appreciation for and to return kindness.
The practice of cultivating gratitude requires taking the time to pause, reflect, and refocus on the good things in our lives. Research has shown that an attitude of gratitude makes us happier and healthier. It also inspires us to become better human beings. It helps us focus more on what we have in our lives instead of what we lack and view our challenges as opportunities to learn and grow.
Here are three simple practices to help you cultivate your own attitude of gratitude:
Write down three good things per day for a week. Research discovered that by doing this it kept happiness rates up for six months.
Write a gratitude letter to someone you want to acknowledge in your life. A study from the University of Pennsylvania, led by Dr. Martin Seligman, found people who wrote and delivered a sincere gratitude letter genuinely felt better for a full month after.
Pay it forward by helping others. Showing kindness towards someone in a social situation not only helps ensure that act of kindness will be returned, but it can also make people more inclined to "pay it forward" and help someone else entirely.
For us here at Coaching 4 Good we have so much to be grateful for- including being able to connect more with our families, the increased appreciation of vulnerability as we moved to remote work and having our kids at home, a larger appreciation of self-care, and a bigger focus on diversity and inclusivity across many organizations.
We're also grateful that to be a partner with you on this journey. Be well and stay connected – we're here for you when you need us!
The Coaching 4 Good Collective
As part of the spirit of giving and paying things forward, we're inspired by our friends at the International Coaching Foundation to participate in the #GlobalGivingTuesday. Tuesday, December 1st is a day to ignite a global generosity movement unleashing the power of people and organizations to transform their communities and the world.
We're proud to announce we'll donate 5% of the purchase price of any Coaching 4 Good gift cards to Feeding America throughout December 2020.
Feeding America is a great organization whose mission is to feed America's hungry through a nationwide network of member food banks and engage our country in the fight to end hunger.
Purchase a Gift Card today to give the gift of coaching and purpose as well as support Feeding America!
Michelle Poole
Michelle Poole is a dynamic certified executive coach and co-owner of Coaching 4 Good. She is passionate about re-invigorating the hearts and minds of those she works with to help increase their personal and organizational impact. Get started today by scheduling your free consultation!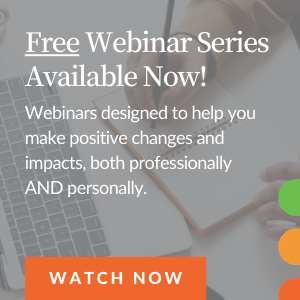 You May Also Be Interested in...