Our recent post titled, How Do I Get a Promotion, was based in-part on an experience a coaching client told us about.
A few years earlier, our client (let's call her Ms. Y) was the email marketing manager at a 500-person company. Ms. Y had to aggregate and disseminate content that the various departments (marcomm, support, billing, etc.) wanted communicated to their database of contacts. Her day was spent tracking down the details, refining the messages and crafting the email all while making sure the contacts weren't getting too much email or not getting any emails. Ms. Y's job was very linear and she rarely had time for "strategic" projects that would make her job more efficient or help the company in ways she felt were being neglected.
The problem Ms. Y saw was that there wasn't a plan or sequence for sending emails since the communications were all based upon particular managers goals/interests. She wanted a more strategic role but never had the time to do the strategic things. So what did she do? Two important things…
Write Your Job Description

First Ms. Y wrote down what she wanted her job to be, all the different roles that were needed, and what resources were needed to fill those roles. This turned out to be her vision for solving the problems that she saw. It guided her efforts and helped sharpen her understanding of the solution her company needed.
Empower Resources
Whether or not her understanding of the problem and vision of the solution was accurate, Ms. Y was stuck because most of her time was spent crafting these individual email messages. Crafting messages was only one of a number of roles needed to help make her vision come true: customer research, content writing, communication planning, segmenting the database, etc. So Ms. Y went out and found the people at her company who were already doing a role similar to each of these. She then got these people to agree to include a small extra component to their job – one of the components needed to fulfill her vision.
For example, she asked the managers crafting the emails to identify what the next few emails would be and when they would be needed. She also had them complete an intake form that forced them to spend more time finalizing the emails that should go out. She did similar things with the other roles.
The Result
She communicated not only with her manager but also with a larger and larger internal audience that soon counted on her to formulate her vision and execute it. Her manager was quite interested because her solution would positively impact his goals. Thus, her strategic initiative became a new initiative for him that he began to report on to his superiors. He was then able to help guide the other resources in following Ms. Y's lead and performing the roles she needed. He even hired two new people that she directly managed.
Ms. Y's vision became a prominent goal in the organization and she was respected as a leader. Ms. Y was given a new title at her company. That certainly pleased her but she felt that the company was dragging their feet in terms of promoting her. Thus, she came to see us to understand what she needed to do at her company or if she could leverage this work into a bigger role at another company.
Among other things we helped her quantify her impact and clearly document the benefits her company has received. We also analyzed the other roles in her department to see what title/compensation others had who were doing a similar role. Finally, we helped her prepare a proposal to her manager along with reasons for what she wished for.
Ms Y's big pitch is coming up – we'll let you know how it goes. Either way, she is well prepared to ask for a promotion at her current company and take her talents to someone who will hire her for an appropriate position.
Amy Wolfgang
Amy Wolfgang is a career coach who founded Wolfgang Career Coaching and co-founded Coaching 4 Good. She brings over 15 years of corporate and coaching experience to help organizations boost employee engagement while simultaneously helping her clients excel in their careers. She is a certified PCM (Professional Career Manager) and has a Master's degree in Educational Psychology from The University of Texas at Austin.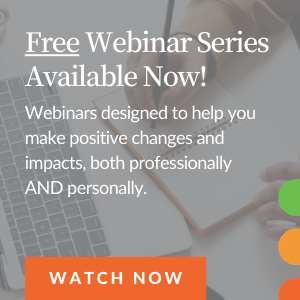 You May Also Be Interested in...