Jennifer King, HR Analyst for Software Advice, wrote a great blog on advice for individual contributors recently promoted into a people management role. While her blog is a few years old, it is well-researched and I feel there are some important insights in her post for both managers as well as non-managers.
Discuss Career Goals with your Manager
King's first point recommends that managers get to know those they manage in new and different ways. It's important for managers to get to know their team members as individuals, beyond their work. Learning about the 'human' side of their employees will allow manager to better connect with their team members and give them insight into the employees' motiviations, values, and how they approach their work. We often coach our clients who are not in managerial roles how they can help their manager in this process. To be open to learn about their manager in new ways as well, especially if the manager had a different role on the team prior to the promotion. Relationships will differ and starting from a place of curiousity will help the manager, individual and team. We also advocate that the employees make sure they are having career goals conversations with their manager as their manager is someone who may be able to help them in their career.
We also tell our non-managerial clients that a great item to discuss during the initial meetings with your manager are:
Your communication style (i.e. how you prefer to be communicated with)The level and type of recognition they prefer (i.e. a note of thanks, the preferred employee parking spot, etc)
Managers should also let the employees know how they like to be communicated with. Managers and those they manage can come up with clear expectations of communication preferences that will make it much easier to work together. Managers will need to spend a lot of time upfront learning from their team members, but it will pay dividends in the end.
Work with High-Performers Too
King's second point is for managers to learn to see their work through others. This advice can help managers reach new levels through their high performers. Oftentimes, new managers spend more time with performers not meeting expectations. However, spending time with the high-performers and helping them reach new heights,will not only help the employee improve but may also allow the manager to see even more results from her team. Managers do need to spend time with all their employees, but too often, the squeaky wheel gets most of the grease. Spending some concentrated time with high-performers also can lead to great dividends for all involved.
The Management Style You Shouldn't Choose
The last point we will speak to is developing your own style. We agree that each manager needs to have her own style. One tip we give to our clients who are moving into managerial roles is to think about the managers they didn't like working for. What about their style bothered you? How can you change that? Another important consideration when creating your own style is to learn how individual members of your team need to be managed. How do you need to tweak your style to help ensure the success of your team?
Not every employee is cut out to move into a people management role. Many don't want that type of responsibility and or know how to gain the skills to be successful. A manager can have a big impact on projects as well as individual's lives, both positively and negatively. Reading King's blog will help new managers put this new challenge into perspective and learn what they can do to make it a successful transition.
Amy Wolfgang
Amy Wolfgang is a career coach who founded Wolfgang Career Coaching and co-founded Coaching 4 Good. She brings over 15 years of corporate and coaching experience to help organizations boost employee engagement while simultaneously helping her clients excel in their careers. She is a certified PCM (Professional Career Manager) and has a Master's degree in Educational Psychology from The University of Texas at Austin.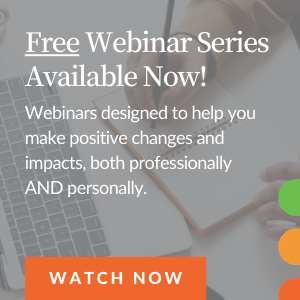 You May Also Be Interested in...