This is a fantastic list of tips for recent grads to apply to their CV! Thanks to Kate Maurice for sharing.
-Coach Wolfgang
Teenage period and then studentship are the most challenging stages in our lives.
Being a teenager, your main task is to study well and survive these years unscathed. Being a student, your main goal is to find a good job you've been preparing for during at least 4 years.
In theory, it sounds easy — you have been preparing. On practice, unfortunately, a diploma guarantees nothing. Despite your desire to work as soon as possible and your passion about your further achievements, sometimes to get an offer from employer takes much more efforts and time than you expect.
Usually, it's caused by the students' formulaic behavior whereas it is extremely important to be creative and show your uniqueness.
Your main tool here is CV. It has to be honest, but impressive. Not possible for a college senior? You couldn't be more wrong! All you need to do is to start write instead of procrastinate it. And below tips will help you to initiate your fascinating career on the word.
1. Find the inspiration
It is your first time you're looking for a full-time job, and you don't want to make a mistake and mess it up. All is clear. You need a reference point. Find it in the CV's of the people you admire.
Do you want to become a biologist and solve the health problems? Look for the CV's of great modern scientists and peruse them. Find what points they emphasize, what experience and skills they have. Try to find something similar in yourself and put it in your CV.
You can copy a manner of such CV's too, sure, only putting the real data about yourself. Just use it as a template.
2. Avoid cliches
If you'll use someone's CV as a template, it is good. But don't copy others' mistakes.
Don't write common «ability to work under pressure». Write: «redecorated the first page of students' newspaper in 3 hours before going into print», «finished my term paper while babysitting my toddler sister», etc.
Make use of your real experience. It gives you more than you think.
3. Show the benefit
When employers look for new employees, they want to hire someone who will solve their problems, not ask for advantages for them.
First, profit for the company, then, returns for employees. This is the business rule you need to memorize. Show the employer what he/she will get if he/she hires you.
Writing about your waiter's experience, mention «worked in a team of people of different ages» (which means you can communicate with different generations), or «invented a new promotion which increases sales by 30%» (you are initiative and have fresh ideas).
Be specific. Facts tell more than words.
4. Reference
Often your words are useless, but words from authoritative people mean something.
If you are in good relations with your professor, ask him to give you a recommendation. If you have his consent, put the professor's personal details in your resume. Also mention your school teachers, tutors, mentors, anyone who sounds honest, objective and persuasive.
Sure, you can simply add such recommendations in your CV, but a real conversation is more valuable.
5. Make a commitment
Though facts have more power than words, a commitment could help your CV stand out. It's something that employers aren't used to finding in CV's.
You can write, for instance, such statement at the end of your CV: «My aim is to refresh your marketing campaign with the young point of view and test myself for strength. I am ready to do the work nobody else want to and show person without enough experience could make a difference».
Saucy? Yes. But it is kind of move which curious employers might accept.
Worth a try.
6. Edit
Grammar mistakes can ruin even the most amazing CV. It doesn't matter if you are applying for an editing job or a plumber vacancy.
Your unedited CV shows you didn't make enough of an effort to catch your mistakes. No one wants to hire an employee who isn't interested in the position.
Edit your CV. Proofread it. Do it again and again. Use online tools to catch typos. Polish it to make yourself shine.
7. Write a cover letter
A CV is obligatory; a cover letter is necessary.
Writing a cover letter shows your employer the highest level of attention. Here you can say more about why you are the best candidate for this job. You can appeal to the employer directly, mention the private experience you didn't put in your CV, and be sincere.
Moreover, a cover letter shows that you spent extra time applying for the vacancy, you were looking for the right words, and you attached importance to what you did. It definitely gives you extra points assuming the letter is free of grammar mistakes and bragging.
Mastering of this art will give you the job of your dreams. Good luck!
Author Bio:
Kate Maurice is a freelance copywriter, the creator of Pay4Homework.com, who is interested in educational problems in modern society and self-improvement techniques. Kate is a typical introvert. You'll probably find her in a cozy coffee house reading a book or watching people passing by outside.
Amy Wolfgang
Amy Wolfgang is a career coach who founded Wolfgang Career Coaching and co-founded Coaching 4 Good. She brings over 15 years of corporate and coaching experience to help organizations boost employee engagement while simultaneously helping her clients excel in their careers. She is a certified PCM (Professional Career Manager) and has a Master's degree in Educational Psychology from The University of Texas at Austin.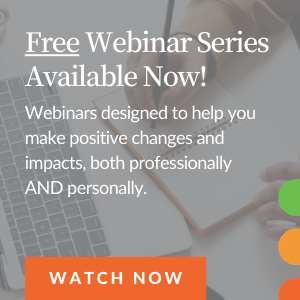 You May Also Be Interested in...