Every job search is filled with emotional highs and lows. Moments when you feel like you can conquer the world and other moments when you feel like people will find out you are a fraud. It's important to recognize these highs and lows and keep your ego in check – don't get too full of yourself but don't get too down on yourself either.
One example of when I get down on myself is when I see parts of a job description I'm not strong in or when I get an interview question that exposes my lack of expertise in an area. It's human nature to get down but it's important to pick yourself up quickly. When I realize I don't have all the hard skills or the specific experience that a job description requires, I focus on the other items I bring to the table. It's also important to anticipate that those questions will be asked and determine the best way for you to address them. This way, you are controlling the conversation to the best of your ability rather than feeling "exposed" for a skill you don't have. Here are 4 ways that you can stand out.
1. Energy and Enthusiasm
Show your excitement about an opportunity. Smile. Those are the basics. What you want to show is that this job description moved you and that you have a good reason why. Tell them about an experience at a former company that compelled you to action. Show some fire, some passion! If you really want to work with them, let them know.
2. Company Research
Combine that energy and excitement, above, with your knowledge about the company. Research the company thoroughly and take note of case studies, a sponsorship, clever marketing, a compelling blog… something that shows that you've been doing your homework and also helps you connect to the company in a meaningful way. There are lots of companies out there but this one stood out to you – tell them what you uncovered and why it means a lot to you.
3. Deeper Connection
Don't just tell the interviewer that you really like the job… tell them why. Give them a story of your experiences that led you to look for a job specifically like this. Explain to them how you believe in their mission, their business philosophy, or culture and that you have a deeper connection than just being a qualified candidate.
4. Openness
When you come across a job you really want, don't hold back. Try being honest and laying your cards on the table. The right employer will notice this and appreciate it. Use appropriate boundaries so you don't sound like you are sucking up them. Show your interest with authenticity.
The ideas above should be used in ways that are genuine and authentic to you. I believe hiring managers have to make sure a candidate can do the job adequately – hard skills and experiences undeniably give hiring managers a sense of security. However, you never know how close you are to other candidates and you have to believe that the difference could come down to the "extras" you bring to the job interview.
Amy Wolfgang
Amy Wolfgang is a career coach who founded Wolfgang Career Coaching and co-founded Coaching 4 Good. She brings over 15 years of corporate and coaching experience to help organizations boost employee engagement while simultaneously helping her clients excel in their careers. She is a certified PCM (Professional Career Manager) and has a Master's degree in Educational Psychology from The University of Texas at Austin.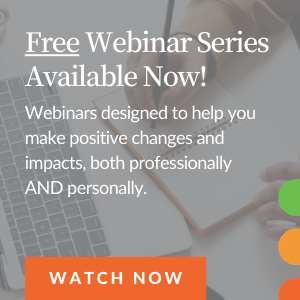 You May Also Be Interested in...