Phone interviews… some individuals
dread them and some love them. For some, creating that in-person connection with the interviewer is crucial to their success.
Plus, they need the feedback and energy that comes from sitting across from a person during an interview.
For others, however, the phone interview takes away some of the nervousness they feel with the interview process. The comfort of being in familiar surroundings helps them concentrate better on their answers to questions.
Regardless of which camp you fall into, below are four powerful and easy phone interview tips that will help your phone interviews right away.
Body Language and the Phone Interview
One of the biggest disadvantages of a phone interview can be losing the face-to-face contact with the recruiter as well as body language feedback. You lack that non-verbal feedback of knowing that the interviewer understood your comment or connected with your statement. There may also be silence as the interviewer is taking notes which is hard to interpret on the phone. You can make up for the lost non-verbal feedback by being, well, more verbal! For example, in a face-to-face interview you can just nod in agreement, whereas over the phone, you have to wait for the appropriate moment and express your agreement verbally.
Maintain Your Energy Level
Sometimes during a phone interview you may sound flat, disinterested, and distracted. In this case, the interviewer doesn't have the non-verbal feedback from you such as a smile to see your interest level. Even though you aren't in person… SMILE! It changes your speech and the person on the other end can sense it. It can make you sound more engaged and energized.
Reception
What phone will you use to conduct the interview? Your cell phone? If you have to use your cell phone, take note of where you will be conducting the interview and ensure it has good reception. You don't want your cell phone to drop your call mid-interview. Try and stay in that same place to avoid dead zones. Also make sure the cell phone is fully charged. This is not the time for the battery to go out.
Common Distractions
When you are in a face-to-face interview, you are typically focused on the interviewer herself. However, when you are on a phone interview make sure you avoid distractions, especially if you are taking the call in a place where you can become easily distracted. If you are on a land-line phone, turn off your cell phone. You don't want it to ring mid-interview or chiming with your latest email. If you have a computer nearby, turn it off as well. You want to fully concentrate on the task at hand.
In the end, treat the phone interview just like a face-to-face interview in terms of preparing and demonstrating how and why you are the best fit for the job. But also, be aware of the differences outlined above that can make phone interviews a bit tricky.
Amy Wolfgang
Amy Wolfgang is a career coach who founded Wolfgang Career Coaching and co-founded Coaching 4 Good. She brings over 15 years of corporate and coaching experience to help organizations boost employee engagement while simultaneously helping her clients excel in their careers. She is a certified PCM (Professional Career Manager) and has a Master's degree in Educational Psychology from The University of Texas at Austin.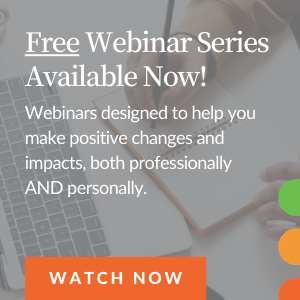 You May Also Be Interested in...