Career Evaluation is crucial.
There are many reasons why people allow work to take over their lives – personal goals, generational expectations, a need to perform. All work and no play may make you look like a devoted employee, but can have tremendously negative affects on your overall health and happiness. If you're going to take your work home with you, physically or emotionally, wouldn't you prefer if it was work that you love?
When was the last time that you really did a career evaluation? Did you love going to work when you started out, but now find yourself fatigued by it? Was there a day in which you were excited about the day's possibilities, but now that seems like a distant, and foggy, reality. If so, it might be tempting to take a whole new approach to life, career, work, and lifestyle. But we want you to be thoughtful before you jump into a complete career change. Last month's blog was all about career self-assessment, and this month we want to take you a little deeper with those thoughts. So take time to implement these three practices for evaluating your current career:
Career Evaluation #1: Define What Your Job Really Is
If you applied for your job expecting one role, and over the years that role has changed, take time to recognize that. Is this what you signed up for? Do you like how things have changed or progressed? Or have you slowly become less than enthusiastic about your work? Thousands of people can relate to feeling unhappy at work. Don't be one of them. If you can define what your job really is, as opposed to what you imagined it would be, and you find that you're unhappy, the next step is to process these new findings.
Career Evaluation #2: Process Externally
Don't get stuck in your own head. Even if you're naturally an internal processor, getting those thoughts out of your head will clear up space and allow others to offer their advice. Being open and honest about the process is crucial to finding truth in your career. So, have conversations, write in your journal, call that friend. No matter what the avenue, get the thoughts out. Tell people that you're doing a career evaluation and what you want your career to look like; and that you'll also need their support in the process. Processing externally, even when alone, can bring about powerful discovery.
Career Evaluation #3: Reminisce
Who were you when you started your career? How much have you changed since then? Have you started a family, initiating extreme lifestyle changes? Or have you grown and developed in any way? We hope your answer is YES! We believe that everyone should be lifelong learners, growing and changing with each new season. Unfortunately, your career doesn't always do that with you. So, who are you now? What do you find yourself drawn to? Who do you look up to? What does your home life demand of you? Answer these questions, and then decide if your career supports who you are now.
You may be surprised to find out that at the end of this career evaluation, you desire to stay in your career as it is. Some people simply need to be reminded of why they chose the path they chose. But if you find that your job leaves you feeling unhappy and stressed at the end of each day, it may be time to understand what else is out there. As career life and home life inch closer together, make sure that they work well to support each other.
Amy Wolfgang
Amy Wolfgang is a career coach who founded Wolfgang Career Coaching and co-founded Coaching 4 Good. She brings over 15 years of corporate and coaching experience to help organizations boost employee engagement while simultaneously helping her clients excel in their careers. She is a certified PCM (Professional Career Manager) and has a Master's degree in Educational Psychology from The University of Texas at Austin.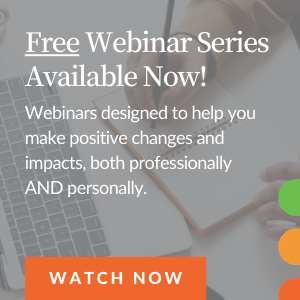 You May Also Be Interested in...