Whether you are happy in your current career or you are thinking about making a change, now is a good time to evaluate the past year. Many people set goals in the beginning of the year, but I am suggesting that you evaluate your performance more comprehensively. You should review 1) what went well, 2) what could have gone better and 3) what you are going to do differently in next year. Going through this evaluation then enables you to set appropriate goals for the upcoming year.
How do I evaluate the past year?
Looking back… if you evaluated your career last year, review what you wrote down. Specifically:
What did you want your career to look like at the end of this year?
What were your goals?
Are those goals still relevant and did you accomplish any?
What aspects of your career look the way you hoped and expected?
What aspects are "off" and do not look the way you hoped?
Why didn't those aspects turn out the way you wanted?
If you didn't review your career last year, that's fine. Try to answer those questions and make sure you write them down so you can evaluate them next year. The last part of your evaluation should cover topics such as:
What accomplishments are you the most proud of?
What lessons did you learn this year?
What skills did you gain?
What was the biggest risk you took this year?
If you needed to sum up your career this year in one sentence, what would it say?
How do I evaluate my career going forward?
Looking forward… since you just reviewed the past you have a much better idea of what you expect next year. Now starting thinking about your goals and write down answers to the following:
What do I want to do more of next year? Less of?
What personal and professional goals do you want to achieve next year? More importantly, why do you want to achieve those goals?
What do you want your career to look like next year? How will you hold yourself accountable and ensure this happens?
As you probably imagined, this shouldn't be a quick process. In fact, the more time you spend evaluating and planning the more focused and granular your plan for next year will become. This is why many career coaches are busy this time of year – helping people find the time for this exercise while guiding them through these questions and other questions that may come up.
Best of luck to you next year and happy new year!
Amy Wolfgang
Amy Wolfgang is a career coach who founded Wolfgang Career Coaching and co-founded Coaching 4 Good. She brings over 15 years of corporate and coaching experience to help organizations boost employee engagement while simultaneously helping her clients excel in their careers. She is a certified PCM (Professional Career Manager) and has a Master's degree in Educational Psychology from The University of Texas at Austin.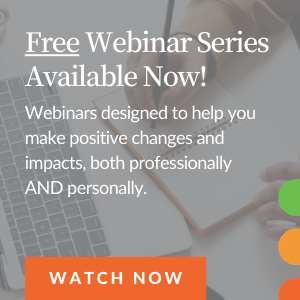 You May Also Be Interested in...