Considering a career
change can be a very daunting process. Not only have I helped many clients through this transition, but I've also gone through this myself. At times, a client will say to me, "what if I don't uncover a career that is the right fit for me?"
The Value is the Insight
That is a valid concern. There are no guarantees that an individual will discover that right career after a certain amount of coaching sessions. Even if he or she did find a great career fit, there is something much more valuable to be gained. So what will they gain?
Clients who participate in our Explore and Discover sessions gain a deep level of understanding about themselves and unprecedented insight. Specifically, they learn:
the areas they are interested in working in
the skills that they possess and want to use
what values are most important to them in a career
how their personality, personal characteristics or behaviors fit into a career
The Value is the Process
Those clients uncover so much information about themselves and what is important to them! They also walk away with a process on how to evaluate jobs and careers against these personal aspects over the course of their life and career. Remember, even if you identify a career you want to pursue through the coaching process today, it is most likely not the last career you will have in your life. You will continue to evaluate your career and how you want it to evolve as you move forward. Understanding the tools and techniques necessary to evaluate your career can pay dividends well into your future. That ability is the real value in working with a career coach!
What's at Stake?
Let's look at it another way, a client might not want to go through the process to Explore and Discover new careers that would be a match for them. What is really at risk? They may:
Stay in a career that feels dissatisfying to them on several aspects.
Not experience personal or professional growth or development.
Push back the process several years and lose out on an opportunity for more immediate and long-lasting career satisfaction.
There are rarely any guarantees in life. You need to decide if it is worth it to evaluate yourself and your career and learn how to identify a career that may be a better fit for you. It is an investment that you make in yourself and for your future.
Amy Wolfgang
Amy Wolfgang is a career coach who founded Wolfgang Career Coaching and co-founded Coaching 4 Good. She brings over 15 years of corporate and coaching experience to help organizations boost employee engagement while simultaneously helping her clients excel in their careers. She is a certified PCM (Professional Career Manager) and has a Master's degree in Educational Psychology from The University of Texas at Austin.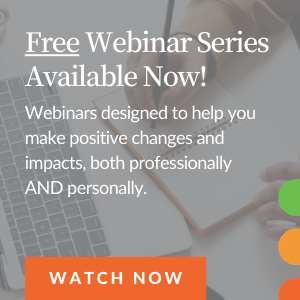 You May Also Be Interested in...