Steve Tobak's article on How to Deal with a Bad Boss has helpful and realistic advice if you find yourself not seeing eye-to-eye with your direct supervisor or other managers at your company.
If you are in this situation, it's important to recognize
that any type of bad behavior from a supervisor or co-worker can be harmful to the overall workplace environment. It can create a stressful, uncomfortable culture to the point where employees are less than enthusiastic to come to the office and complete their tasks. It could even go as far as adversely affecting an individual's self-esteem if they assess their work performance through the eyes of their poorly-behaving supervisor.
Assess the Nature of the Conflict
There are a few ways of dealing with this but one of the first steps is to assess the nature of the disagreement with your manager. Is it a one-time issue or something pervasive? This assessment will affect the steps you take to resolve the situation, if it can be resolved.
Remove the Emotion
The first rule when dealing with something like this is to remove the emotion from the situation – that's easier said than done! Try to remain calm at all times and be objective when dealing with the situation.
A good friend of mine once told me the motto: "an individual who angers you, controls you." Keep this phrase in mind when dealing with the situation. You can prevent this from becoming a war of egos and personal attacks and, instead, focus on the issue at hand. If you need to take some time before addressing an issue with your boss to ensure your emotions are in check and you can stay objective, then take it! It will only benefit you in the long run.
Be Constructive and Open-Minded
Bring your ideas and constructive suggestions to the table. Are there ways that the situation could have been handled differently? Perhaps the disagreement occurred due to communication differences or mis-understood expectations. See if you can get to the root cause of the issue and offer alternative solutions so this type of situation doesn't happen again.
Time to Move On
Sadly, in the end, you may find yourself in a situation where your manager's bad behavior is pervasive and is impacting not only your work, but your life. In these cases, there may not be a lot you can do to change the situation, even if you follow the steps above and the steps in article. You may be faced with a tough decision… is it worth it to work in this environment? You may need to consider your options: staying with the company in a different department, finding a new job outside the company before giving your notice or quitting without a job. Only you can decide which of these decisions is right for you. Hopefully, you won't find yourself in a situation that is this dire, but if you do, remember the steps above.
For some entertainment, check out the worst bosses in film. Have some "bad boss" stories? Please share what happened and how you are dealing with it.
Amy Wolfgang
Amy Wolfgang is a career coach who founded Wolfgang Career Coaching and co-founded Coaching 4 Good. She brings over 15 years of corporate and coaching experience to help organizations boost employee engagement while simultaneously helping her clients excel in their careers. She is a certified PCM (Professional Career Manager) and has a Master's degree in Educational Psychology from The University of Texas at Austin.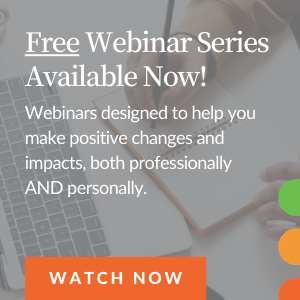 You May Also Be Interested in...