A guest blog tying United Airlines and Amazon together!? Well… here you go! – Coach Wolfgang
The United Airlines scandal caused me to realize something very concerning about how I performed at my job. So let me ask you about your job… do you focus on customer experiences more or do you put more attention on executing your tasks according to internal processes?
United Airlines followed procedures
In case you aren't aware, United Airlines had authorities forcibly remove a passenger from his seat back in April.
It was caught on video.
Turns out that the flight was full but they had to accommodate a few flight attendants that needed to get on. When no one took their offer for free flight credits, they selected 4 passengers at random to kick off. One of the four refused and United Airlines called the cops. The man had a few minor injuries from the ordeal and is suing United Airlines. The video went viral and is a nightmare public relations situation for United.
The United Airlines CEO originally said, essentially, that his team "followed their procedures" when they had authorities physically remove the passenger.
It's a response he regretted.
A day later, he said it shouldn't have happened and apologized. He also said that he hadn't put the process in place for his staff to adequately handle the situation.
Amazon focuses on customer experiences
During the same week, Jeff Bezos – CEO of Amazon – sent a letter to his company and pointed to a reason behind their success: they focus on customer outcomes and resist simply performing their tasks by following their processes.
He states that as organizations become large, oftentimes "the process becomes the proxy for the result you want" and they stop looking at the customer experiences they want. It stunts innovation and can even get you into trouble.
(Was he referring to United Airlines??)
Oh no. We're guilty.
I look around at the company I work for and I see this focus on the process and doing what someone says rather than a focus on customer experiences. For example, I've looked at a lot of marketing materials, website copy, sales calling scripts, etc. and I can see that everyone is "playing it safe" and making sure that what they say or write doesn't deviate too far from others. Plus, most of these materials have the writer in mind, not the customer!
Oh no! My company is filled with people who believe success is achieved when the follow the process correctly. They have no concept of what makes great customer experiences!
I'm not innocent here but it concerns me that the customer experience isn't higher on our list of priorities. I see aspects of this in the way our sales team is trained & incentivized, in the ways we try to market our products, the way we follow-up on potential clients, even the way we make our products and choose which new features to add.
It's all a series of linear decisions where each step is about following the rules rather than delighting the customer.
The list goes on.
Opportunity to change
Maybe all of this is natural since we are a mature, established company. Yes, everyone else is doing it so it's no biggie that we are too. I'm bringing this up, not to be cruel, but to call out an important aspect of our job: to focus on the outcomes we create for prospects and customers.
This is a huge opportunity for us.
Our objective is to deliver effective results, however, I don't think that means we need to stay within our current parameters, processes – even mindset – all the time. We need to know the process, follow it to get things done but then spend time questioning the process, the content, the issues and the customer experiences we deliver.
We need to keep from accepting our internal rules & processes as our goal and, instead, question those and make creating a great experience for customers our goal.
So which are you doing?
Amy Wolfgang
Amy Wolfgang is a career coach who founded Wolfgang Career Coaching and co-founded Coaching 4 Good. She brings over 15 years of corporate and coaching experience to help organizations boost employee engagement while simultaneously helping her clients excel in their careers. She is a certified PCM (Professional Career Manager) and has a Master's degree in Educational Psychology from The University of Texas at Austin.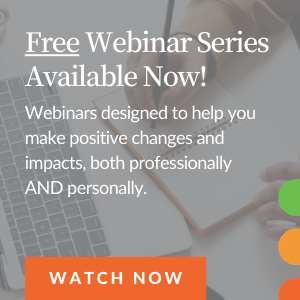 You May Also Be Interested in...