I have a guest blog to share… a tough lesson but important to share. Enjoy!
– Coach Wolfgang
My first real job out of college was at a small manufacturing plant that made labels for products like Nyquil, Aleve and Gulden's mustard. I worked there for 3 years but it wasn't until a few years after I left that I realized I had a bad boss! In fact, I had more than one. In hindsight, I dearly wish I could go back in time and stand up to my bad bosses and defend my work. What I really wish is to show them that I'm not a push over and that I'm not intimidated by their tactics.

Challenging Corporate Environment
You see, the owners of the company and even some of the salespeople would routinely yell at me and push me to compromise my work for their purposes. I created customer quotes based on manufacturing and material costs. If those quotes were inaccurate or overpriced, they would let me know about it. Once, my boss ripped up my quote in front of me and threw it back at me!
Pushing Back the Right Way
I was stunned and didn't know how to react. Deep down I was intimidated and just wanted them to like me. I thought the path to win their acceptance was to give them what they wanted. Now, years later, I realize what I should have done: earned their respect by ignoring their yelling and standing behind my choices.
For example, I knew that if a customer wanted a label that was "flood-coated" with fluorescent ink then we would have to run our press slower. This, of course, leads to a higher cost and a more expensive quote. If one of the owners yelled at me because I chose a slow run speed I should have explained my rationale instead of just saying, "Okay. Well, I'll go change the speed."
How to Handle Yelling
Unfortunately, I can't go back but I can help others find their confidence and push back against a bad boss. It's not easy to separate emotion from a conversation when one person is yelling and trying to intimidate you. Here are my steps for dealing with those situations:
Realize that your emotions are high.
Pause before you answer and think about your response.
Separate the emotion and extract the argument your boss is using.
Repeat his/her argument back to them, if you need, to show them you understand.
Calmly state your position confidently.
Don't raise your voice or respond emotionally.
If you need to regroup, respond with, "Let me look at my work more closely and get back to you in a few minutes."
Prepare your counter-argument and re-engage your boss.
Better yet, bring some ideas to help your boss achieve his goal.
If your boss really starts yelling then calmly state, "Please stop yelling otherwise I will walk away and we will have to resume this conversation later." If that doesn't work, walk away.
Don't blow up, make accusations or call your boss names. Your boss may not even realize that he/she is out-of-line so don't be the first one to step over the line.
You can handle yourself in these situations while still being respectful. You don't have to like your boss but you need to be able to work with her/him. Your boss may not like you either but your goal is to earn respect and always put the company ahead of anyone's personal wishes.
Amy Wolfgang
Amy Wolfgang is a career coach who founded Wolfgang Career Coaching and co-founded Coaching 4 Good. She brings over 15 years of corporate and coaching experience to help organizations boost employee engagement while simultaneously helping her clients excel in their careers. She is a certified PCM (Professional Career Manager) and has a Master's degree in Educational Psychology from The University of Texas at Austin.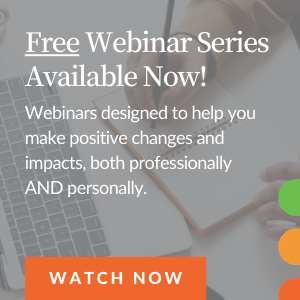 You May Also Be Interested in...