I am currently taking Tara Mohr's Playing Big Facilitator training. I am learning so much and gaining great information and tools to use with clients. I cannot wait to begin using this information on a larger scale! In our very first session, Tara posed the following question to us: what is your work a laboratory for? This question has stuck with me since. I have answered it for myself in a variety of ways. Now I want to pose that question to you.
Many of my career counseling clients do not feel actively engaged with their jobs, their day-to-day tasks, or their organizations. Maybe you are feeling the same way. However, even if you don't feel as though your current work is fulfilling, I still want you to consider the question. Actually, it is likely more important for you to answer the question if you are not engaged in your current work. It will allow you to look at your current job through a lens of opportunity. Every job, no matter how miserable you feel in it at the moment, can be a learning opportunity and an opportunity for growth.
Learn about yourself
Your job or career might be a laboratory for you to learn about yourself. It may demonstrate for you what you truly value in your life and career, and the impact to you if those values aren't met. It may show you clearly the type of work that provides you with energy and work that drains you of energy.
Learn about your work
Your job might be a laboratory for you to learn about your work. It may tell you what messaging drives clients to action. Or it might show you the software that yields the best results. You might find that your day-to-day tasks show you some business challenges that haven't yet been addressed by your department. This could lead to a new project you might enjoy.
Learn about your environment
Your job may be a laboratory to demonstrate to you what work environment, team environment or management style best motivates you. Or, it may show you how changing your communication style with various individuals results in more productive conservations.
There are so many things in which your work can serve as a laboratory for you to learn! Some may be about yourself, some may be about the work itself… the opportunities are really endless. This framework helped me and can help you view your current situation through the opportunity lens. This can be especially helpful if you are not truly engaged in the work currently. Try it and see what you current job reveals to you!
Amy Wolfgang
Amy Wolfgang is a career coach who founded Wolfgang Career Coaching and co-founded Coaching 4 Good. She brings over 15 years of corporate and coaching experience to help organizations boost employee engagement while simultaneously helping her clients excel in their careers. She is a certified PCM (Professional Career Manager) and has a Master's degree in Educational Psychology from The University of Texas at Austin.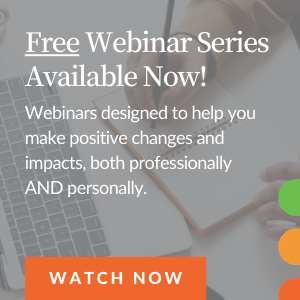 You May Also Be Interested in...