How is running a marathon similar to career management? Let me tell you the story…
In 2004, I ran the Chicago marathon. Let me start out by saying, I am not an avid runner. In fact, I don't think I ran more than 1 mile until my mid-twenties. I also don't particularly like running, though I do like the endorphin release it produces and it is a good exercise to keep me in shape. So how and why did I run a marathon then?
Running a marathon was not on my bucket list. Instead I decided to train and run a half-marathon with a friend. It was more about connection and achieving a goal together. Once I ran the half-marathon, my logical side said, "Amy, after running 13 miles, you will never be closer to running a marathon than you are right now." So I decided I would run a full marathon and here is what I learned from that experience.
Career management is about utilizing your resources
Search for information
I didn't know anything about training for a marathon. Looking back, I should have joined a running group for this purpose. However, I had just moved to Austin, TX and didn't really know anyone. Instead of reaching out to a running group, I identified a 'marathon training guide' on the internet and used it. Unfortunately, I injured myself 3 weeks prior to the marathon, so, in hindsight, a running group may have been a better idea as they may have been able to help me with a plan to avoid injury.
Career management takeaway
It's fine to try it on your own. If you find the resources that work for you great! However, don't be afraid to seek out expertise from people, even if you don't know them, or are new to a city. Finding a group or individuals who can provide information and share their experiences with you might move you farther along on your track more quickly.
Career management is about creating a support network
Identify your supporters
Many people supported me throughout my training. My friends and family encouraged me. My housemate road her bike alongside me on my 18-mile run to keep me company. My sister showed up at the marathon to cheer me on at miles 11 and 17 (and this was before smart phones gave you information on how quickly runners were advancing). Even though I was training for the marathon by myself, my support network was integral in helping me accomplish this goal.
Career management takeaway
You are not alone in achieving your career goals! Utilize your support network. Declare your goal out loud and share it with others. Find an accountability partner or partners to help you move forward. Reach out to your network and ask them for help in specific ways that can help you move forward (e.g. connect you to an individual for an informational interview, practice interview questions, send you inspiring text messages, etc.) Social support is key to achieving goals!
Career management is about opening your mind
Be open
When you have an open mind, you will get help from unlikely sources. I mentioned that I injured myself three weeks prior to the marathon. I suffered a quadriceps strain. This resulted in intense physical therapy and limiting my running to no more than 6 miles during the time I should have been running much longer distances. While I was cleared to run the marathon I recognized I needed some additional emotional support during the race. On the front of my t-shirt I wrote in tape "Amy, Austin, TX" and on the back of the t-shirt I wrote in tape "My leg hurts. Cheer for me". While I was running the marathon, lots of spectators called out my name in support. I also received a lot of "hook 'em" shout-outs from UT alumni.Having strangers cheer for you really motivates you to keep going. The unexpected help I got was from the other runners. The runners are the ones who read the messaging on the back of the shirt. Several runners gave me messages of support. One runner offered me some Advil in case the pain got too bad. One runner in particular asked me about my pain level at mile 15. I told him that my leg was hurting. He said 'Buck up! We still have a ways to go.' It was honestly the exact message I needed to hear at the time.
Career management takeaway
Your support network will help you in so many ways. So stay open-minded and pay attention to others you encounter on your path. They can have an impact on your career trajectory more than you can imagine. Career management is not a solo activity!
Make adjustments and set realistic goals
Know your limitations
When I first met with my physical therapist after the injury, she told me that I would not be able to run the entire marathon. She said I would need to walk part of it. This information burst my balloon. I had been training so hard and recognized that after this marathon, I had no intention of running another one. I had to ask myself, 'would I consider my goal achieved if I didn't run the entire thing?' I decided that my goal was to finish a marathon. To me that meant by running or walking. I wanted to finish. I was not willing to risk my health and make my injury worse. By the 3rd week of physical therapy, my PT gave me the thumbs up to run the entire race. I was happy to be 'physically cleared', but also at peace that I could still accomplish my goal if my injury flared up during the race and I needed to walk part of it.
Career management takeaway
We won't always accomplish our goals in the way we initially set out to do it. This does not mean our goals cannot be met. If you encounter limitations on your path, understand how to best address them. How do they change your goal? Do you need to adjust the goal or just accomplish it in a different way? A limitation may require adjusting your goal, but doesn't mean you can't accomplish it!
Leverage what motivates you
Knowing what does and doesn't motivate you
I mentioned that during the race I received a lot of positive support and a kick in the pants when I needed it. This support helped motivate me to continue running. I know that I respond well to encouragement. I'm not the type of individual who responds to 'challenging motivation'. For example, if some yelled to me 'I don't think you can do this!' I am not motivated to prove them wrong.At mile 20, a runner passed me and yelled, 'Only a 10K left to go!' He was so happy. That motivated him. For the first time in the race I felt deflated. I didn't think I could run 100 more steps at that point and to have someone verbalize that we had 6 miles left to go was not what I needed to hear at that time. I continued to push through "the wall" and kept going.
Career management takeaway
Everyone is motivated by different messages and actions. Know what motivates you and encourage your support network to motivate you in those ways. Also, identify ways that you like to be held accountable for meeting your goals. For example, I have some clients who email a friend every week with their progress on a goal. If the client does not send the email, their friend asks them for it. Others like to be held accountable in 1:1 meetings, text messages, phone calls, etc. Ask your support network to utilize those methods to help you manage your career.
Believe in yourself
I believed I could finish
I still look back at that race and at times cannot believe I ran the entire thing! This is especially true now when a 4-mile run takes every ounce of energy I have. I sometimes wonder, how did I do it? I recognize it was a combination of setting a goal, working hard, engaging my support network for help, and… something else… I believed in myself. I believed I could finish that race.
Career management takeaway
Managing your career or making a career transition is hard work. It is much easier to stay where you are at, where you are comfortable, even if you don't enjoy the work. When undertaking this work, it is imperative that you believe in yourself that you believe you can make the change.
New Texas Exes members can jump start your career search with special packages designed just for you!
I hope you enjoyed my story – it was a big part of my life and taught me many lessons. Have a similar experience? I'd love to hear it in the comments below!
Amy Wolfgang
Amy Wolfgang is a career coach who founded Wolfgang Career Coaching and co-founded Coaching 4 Good. She brings over 15 years of corporate and coaching experience to help organizations boost employee engagement while simultaneously helping her clients excel in their careers. She is a certified PCM (Professional Career Manager) and has a Master's degree in Educational Psychology from The University of Texas at Austin.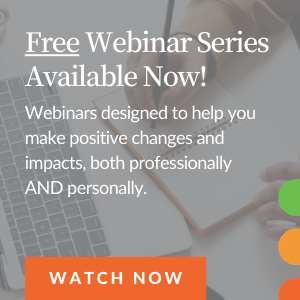 You May Also Be Interested in...