Procedures – the
rules of engagement and interaction your team or unit has devised to get work done collectively – are a necessary way of corporate life. You can't just tell the development team to stop their projects and start working on a new feature you thought of yesterday. There are processes for evaluating ideas, collecting requirements, scheduling work and finally deploying. Though not perfect, and at times needing to be revised, procedures are in place for good reason. But what happens when someone decides they don't need to follow the procedures?
For example, when someone tries to hand off an incomplete request over the phone or through a simple email it can cause significantly more work for the department. It's frustrating and it's not always easy to push back on that person to do it the right way.
Regardless of your feelings towards the person, you have an obligation to do what is best for your company, your boss and your team even when it isn't easy.
That sounds great but the reality is much different. Here are some common excuses I've heard:
I don't want to seem like a jerk to my friend
Well, he's a Director – I can't say that to him
I'll let it go just this time
It's easier for me to just do this myself than push back
The deadline is so close that we can't wait for her to fill out the intake form
We're still developing our process so I'll just do it the old way
Now I could be nice to you and let you know it's okay and encourage you for trying but the reality is this isn't a time for being nice and giving extra chances. I feel strongly that these are the moments where you become a leader. Can you implement an internal process and get your peers to adhere to it? That's the person who becomes the next Manager or Director or Vice President. You don't have to do this for the sake of your company but do it for your sake!
So how do you do this effectively? Here are the tips to become an effective change agent:
Show respect at all times
You can't reveal to the person that you are angry, frustrated or intimidated. Nor can you cut the person down or make him feel unintelligent. Act professional and matter-of-fact so that you earn his respect and he, in turn, feels respected.
Support Throughout
Ask questions. Find out if there are parts of the process the individual doesn't understand or doesn't think or necessary. Here what they have to say. They may enlighten you on a few points of the process.
You may need to provide reasonable training and answer questions along the way. You may have to sit and go through the process with him the first time. Plus, you need to collect feedback and continually try to make your process more and more user friendly.
Be firm and direct
Set the appropriate expectations. If you use vague wording then she gets to interpret what you mean – she'll do so for her benefit so be upfront and direct.
Rely on the benefits
He may push back on a lot of your points or try to play on emotions to let him slide. Get him to buy in to the importance of the process by explaining the benefits and asking if he feels those are important. Getting that acknowledgement can also keep him engaged rather than thinking of his next argument.
The bottom line is that it is time to become a leader and the steward for this process. Remember those guidelines and you'll see that people show you a lot more respect and you'll start getting the right reputation around the company.
Amy Wolfgang
Amy Wolfgang is a career coach who founded Wolfgang Career Coaching and co-founded Coaching 4 Good. She brings over 15 years of corporate and coaching experience to help organizations boost employee engagement while simultaneously helping her clients excel in their careers. She is a certified PCM (Professional Career Manager) and has a Master's degree in Educational Psychology from The University of Texas at Austin.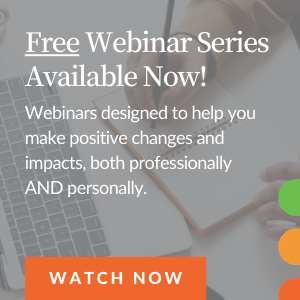 You May Also Be Interested in...