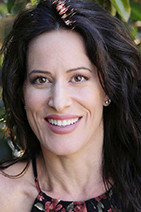 Holly Moore
Certified Life & Career Coach
Insightful, Empowering, Results-Oriented
Los Angeles, CA
Appointment Types:
Expertise:
Branding and Company Culture
Business Vision Strategy
Confident Communication
Executive Presence
Leadership and Team Development
Natural Abilities Assessment
Business Coaching
Business Vision Strategy
Midlife Career Change/Exploration
Communication/EQ Skills
Confidence and Self-esteem
Confident Communication
Developmental & Behavioral Coaching
Goal Setting & Accountability
Life Transition Coaching
Credentials:
Certified Strategic Intervention Coach, Strategic Intervention Institute
Certified MBTI – Type I & II Instruments, Myers & Briggs Foundation
Fitness Instructor Certification, NASM-AFAA (Multiple format certifications)
Master of Business Administration, Marketing Concentration, University of Texas at Dallas
Bachelor of Science, Recreation, Parks & Tourism Sciences, Texas A&M University
Packages Offered:
Ideal Clients:
Career Changers
Community Change Makers
Individual Contributors
Mid Level Managers
Mid-Career Professionals
Senior Level Managers
Methodologies and Tools used:
Tools:
Personality, Strengths, Career Assessments
Strategic Intervention Tools and Strategies
Mindfulness. Balance. Energetic Flow/Fluidity.
Going Within & Raising Your Vibration
Outcomes:

Increased self-awareness
Greater clarity of life purpose
Freedoms from limiting beliefs
Creative results-oriented strategies
Greater life fulfillment and success
Holly's Story
How I Can Help You…
Holly has the ability to connect with clients by meeting them where they are and connecting in unique and transformative ways. As a success coach, she helps clients gain clarity, eliminate barriers and develop appropriate action steps towards meaningful outcomes.
Holly works with clients in a number of life stage coaching areas, however her primary focus is in career exploration, advancement and transition — helping clients identify their career calling, elevate their position within their field or transition out of/into a different career.
Placing great value on a balanced healthy lifestyle to support professional successes, Holly is able to incorporate her expertise in mindfulness and healthy living to ensure a well-rounded and fruitful approach to life.
Holly places tremendous value in self-awareness and self-discover. She believes that if we harness all of our natural talents and interests, in a profession that aligns appropriately with our personality, values, behavioral tendencies and lifestyle preferences, we can become unstoppable. We begin to connect with and realize our true purpose — our true calling.
How You Transform…
Holly's coaching philosophy is rooted in intuition, strategies and empowerment. Using various tools and processes, she has the uncanny ability to transform client perceptions and elicit action, resulting in significant progress and improvements in the lives of her clients.
With change comes various degrees of fear, resistance and self-imposed limiting beliefs. Holly works with clients to identify and step through those barriers so that appropriate and necessary actions can be taken.
Holly empowers others to see their unlimited potential, transforming their beliefs about what is possible, resulting in positive shifts in mindset and in action.
When clients learn how to shift beliefs and perspectives, they feel empowered to take appropriate steps. Small steps become larger steps and what once seemed to feel insurmountable becomes a new norm of taking action and realizing desired outcomes.
The coaching process enables clients to become more self-aware. As awareness grows, better choices are made, resulting in a more appropriate application of their unique talents and interests. The outcome is greater overall success and fulfillment.
Coaching Credentials & Experience…
Holly is a certified Strategic Intervention coach and has several years of additional training under Robbins Research International programs. She is a certified practitioner of the Myers Briggs (MBTI) Step I & II Instruments.
Holly's professional career spans over 20 years — split between corporate and creative entrepreneurship leadership roles. Her professional journey includes business consulting in strategic growth, operations, advertising, marketing, business development, customer service and relationship management in a variety of industries such as Advertising, Architecture, Engineering & Construction, Healthcare, Transportation, Entertainment and Non-Profit industries.
She has a Bachelor of Science and a Master of Business Administration with a concentration in Marketing.
Certified as a NASM/AFAA fitness instructor, Holly provides client fitness programming, utilizing high intensity circuit and interval training, spinning, running, water aerobics as well as other formats.
Holly is also a professional actor for film, television, commercials, print and voiceover with live stage experience in theater and improv.
What clients are saying about Holly…
"Holly is a great listener and always exudes a positive approach to life. Optimism and a belief in others is her inherent nature and character. I had many challenging decisions to make about my future and new business. Holly guided me through the chaos of it all to attain my goals. Holly had many tools at her disposal to guide me through step by step processes to get me to my end point. This was an invaluable experience that changed my life."
— A.G.
"I started career coaching sessions with Holly after I realized that for the past 11 years of freelancing in the entertainment industry, I had placed myself in a business bubble and socially isolated myself to a comfort zone. Holly helped me to see the full potential of my abilities and skill sets to design a strategy to overcome self doubt and lack of self confidence to do more. She has been a creative motivator and collaborator in materializing the steps to a goal of making the rest of my life be the best part of my life. Through her life experiences in many backgrounds and her intuition, Holly has made the first steps to be the right ones. This is a process and midcourse corrections and discoveries will be natural on this journey."
— D.P.
"Holly listened to what my issues, barriers and challenges were, and did not judge — instead she offered inspiration about my strengths and the value I bring to people. She knows how to shift the energy and refocus on the positives and then brainstorm solutions. Very powerful skill set! She has a keen ear, a lot of great business experience and the desire to coach people to reach their true potential."
— M.W.
"Holly has the qualities desired in a career coach. She's intelligent, articulate, patient, and has knowledge of what's going on in the career arena. Holly worked with me to discover my passion and the careers available. Since she has extensive corporate and artistic backgrounds, she suggested jobs that I hadn't considered. Holly wants her clients to succeed! She has my highest recommendation."
— L.B.
"I can't tell you how much I enjoy my work in the greenhouse; it's beyond words!! I wish I had veered this way sooner in life, but, that's not how life works, right? Anyway,…letting you know how your counsel lead me to taking yet another fork in the road. I thought I was going to be a wondering soul professionally forever!!!! Seriously!!!! I've never been truly anxious to get to work, and I am everyday now… What an amazing feeling!!!!"
— D.G.
"Holly's demeanor automatically draws people. Her relaxed style emanates a subtle self-confidence that facilitates immediate trust and comfort. Holly is very easy to open up to and has the rare ability to communicate on many different levels. This is a distinct benefit in the world of coaching as she will always go to where the client needs her to be, naturally and easily drawing them into a more positive mind space."
— T.L.