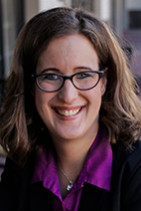 Carissa Gay
Career and Leadership Coach
Insightful, Wholistic, Future-Focused, Transformative
San Antonio, TX
Appointment Types:
Expertise:
Business Soft Skills
Communication/EQ Skills
Customized Workshops for Your Org
Executive Coaching
Executive Presence
Leadership Assessments
Brand Development
Midlife Career Change/Exploration
Communication/EQ Skills
Confidence and Self-esteem
Developmental & Behavioral Coaching
Expat Planning & Transitioning
Goal Setting & Accountability
Influencing Skills
Credentials:
Professional Certified Coach – International Coach Federation
Certified Career Management Coach – The Academies
Certified Brain-Based Success Coach – The Academies
Leadership Values Index Practitioner
Myers-Briggs Type Indicator
EQi 2.0 & EQi 360
Packages Offered:
Ideal Clients:
Career Changers
Community Change Makers
Human Resources
Individual Contributors
Mid Level Managers
Mid-Career Professionals
Methodologies and Tools used:
Neuroscience and positive psychology techniques create clarity in your career direction and expand your capacity to make it happen.
Strengths-based coaching leverages your top strengths so that you can spotlight your brand and function in your sweet spot.
Career & Leadership Assessments provide insight into your ideal roles.
EQi 2.0 and Leadership Values index provide tools for increasing your effectiveness and influence as a leader.
Carissa's Story
Carissa Gay is a catalyst for change, helping individuals create a clear and rewarding path forward and ignite the momentum and hope to make it happen. Years ago, she felt stuck and overwhelmed in her job and wondered if it was really possible to advance her career. This wake-up call prompted her to identify her personal leadership brand and discover the tremendous value she brought to organizations. When she became confident in her own brand, she no longer stood on the sidelines waiting, she was living her dream and opportunities were coming to her!
Carissa's career spans 20 years in non-profit, education, and corporate leadership roles. She has over 15 years of experience in corporate training, education, leadership, client relations, and talent development. In the non-profit world, she developed programs to help government, business, and educational leaders improve their communication skills and create a strong organizational culture. From there she took a role in an EdTech company, becoming trainer and manager for a national team specializing in e-learning and cost-effective degree completion.
Carissa believes that everyone has what it takes to be a courageous leader. Drawing from brain-based research and leadership development methodology, she empowers clients to create a clear and compelling vision and experience the fulfillment of functioning in their strengths. Carissa's approach focuses on personal leadership awareness and practical career strategies. She equips clients with the courage and tools to create the career and life they really want.
In 2017 she founded Courageous Leaders, specializing in leadership and career development, helping impact-minded professionals identify their personal brand and expand their leadership opportunities. She is the current President of the San Antonio Chapter of the International Coach Federation and also serves as the Southwest regional trainer for Center for Coaching Excellence, training managers and leaders in the conversational coaching skills that produce high-performing teams.
Carissa holds degrees in English and Christian Education and a Master's in Counseling. She is an ICF Professional Certified Coach and completed additional certifications in emotional intelligence, career management, and neuroscience, all part of her mission to equip leaders of vision, courage, and significant impact.
What clients are saying about Carissa…
I have been miserable at work and didn't know why. After our very first session I came away with hope that there are options that align with my passions and interests. I realized that I've been in a role that is opposite to most of my values. No wonder I'm bored and frustrated. Already I've learned what is important to me in career satisfaction and how I can incorporate my values every day to have fulfilled life. This process has been so much more than I thought it would be.
— B. S. Austin, TX
I came to coaching thinking I didn't have many job skills outside my current role where I'd been working for nearly 10 years. After going through the assessments and reviewing my career journey, I realized that I had an abundance of skills that I could use in many capacities. When I became confident in my own brand, I started being sought out for even higher roles within the company. Coaching has ignited my passion for what I do and opened up a world of opportunities.
— J. L. San Antonio, TX