I HATE MY JOB! It's a
phrase that is commonly heard by friends, family members and even co-workers. It can be a temporary feeling based on workload, team dynamics, or a difficult relationship with your manager. Sometimes you can't avoid this, however, the best thing is to address these feelings not only so you feel better sooner but also so you reduce the chances of feeling this way again. So what can you do?
Evaluate the Situation
What is causing the unhappiness? Is it the job? Is it a specific task/project? Is it a relationship with your co-worker or boss? Helping identify the cause will help you assess what your next steps are.
Identify Your Next Move
If you are looking for a new job, what will be your first step? Just starting the process of looking for a new job can, in many cases, cause you to put the job unhappiness on the back burner while you focus on your next goal. Next, set goals for the job search and target dates for when to finish those goals. Make sure to set aside time in your search to accomplish those goals. When you work full-time, it can be difficult to find time to conduct a job search, but keep those goals in mind.
Relieve Stress and Smile
To address your unhappiness in the short-term, identify things that make you smile or relieve stress. This could be as easy as listening to your favorite music at work, getting fresh air, exercising at lunchtime or treating yourself to a snack that you enjoy. Exercise is a wonderful way to let go of your aggression, increase your endorphins, and help you maintain a positive outlook.
Learn a New Skill
Take time to learn a new skill, either personally or professionally. This can help shift your focus from the unhappiness at work to the positive feeling of learning a new skill. Who knows? This new skill could help in your search for a new career.
Resist Sharing with Co-Workers
Keep your unhappiness to yourself at work and away from your co-workers. It's hard when you are unhappy at work not to share it with the people you spend so much time with. Oftentimes, though, the people you are complaining to can't help improve your situation. More often, this type of information can further hurt your situation by spreading to the wrong people.
Unhappiness in a job is natural. Almost all of this will be unhappy at some point in our career. For some it is short-lived and for others it is more regular. Remember that it's easy to get wrapped up the feeling of unhappiness. The feelings can sometimes keep us from seeing opportunities or other ways we can begin to make the situation more positive. Follow the tips above and you'll be on your way to feeling much happier!
So how do you handle those "I hate my job" days? Let us know in the comments below.
Amy Wolfgang
Amy Wolfgang is a career coach who founded Wolfgang Career Coaching and co-founded Coaching 4 Good. She brings over 15 years of corporate and coaching experience to help organizations boost employee engagement while simultaneously helping her clients excel in their careers. She is a certified PCM (Professional Career Manager) and has a Master's degree in Educational Psychology from The University of Texas at Austin.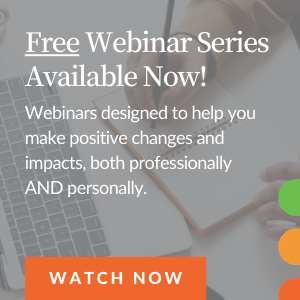 You May Also Be Interested in...