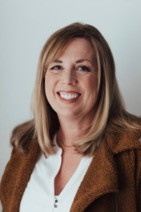 Cathy Dunford
Executive, Personal Development and Wellness Coach, NBC-HWC
Optimistic, Intuitive, Engaged, Transformative
Austin, TX
Appointment Types:
Expertise:
Business Soft Skills
Communication/EQ Skills
Confident Communication
Executive Coaching
Executive Presence
Leadership Development
Design Thinking and Innovation
Midlife Career Change/Exploration
Communication/EQ Skills
Confidence and Self-esteem
Confident Communication
Developmental & Behavioral Coaching
Divorce Recovery
Goal Setting & Accountability
Credentials:
National Board for Health and Wellness Coaching, National Board Certified Health and Wellness Coach, NBC-HWC
Wellcoaches School of Coaching, Certified Health and Wellness Coach
Institute for Integrative Nutrition, Certified Integrative Nutrition Coach
American College of Lifestyle Medicine, Certified Lifestyle Medicine Coach
National Academy of Sports Medicine, Certified Personal Trainer
Packages Offered:
Ideal Clients:
Career Changers
Community Change Makers
Executives
Human Resources
Individual Contributors
Mid Level Managers
Methodologies and Tools used:
Outcomes:
Accepting and meeting you where you are today
Highlighting mindful thinking and doing work that builds confidence

Fostering awareness and acceptance

Defining a higher purpose for well-being and life balance
Accessing and harnessing your innate desires and drives
Championing your values and personal strengths to achieve your goals
Collaborating to address emotional health, emotional agility and resilience
Constructing a personal well-being blueprint
Setting realistic and achievable goals
Identifying obstacles as opportunities to learn and grow
Building a supportive environment for personal growth
What clients are saying about Cathy…
I was able to talk to Cathy about an important issue that I felt was impeding my own progress and she helped me understand that the issue I was concerned about was out of my control and that I cannot use that as an excuse not to move forward and I cannot force that issue. She provided excellent guidance on that topic. (and that issue did work itself out and we've made tremendous progress without me having to waste time and energy on it). Additionally, it was really helpful to talk through and verbalize my vision and goals with Cathy. It solidified them and made them real. This coaching served as the catalyst for finding my own motivation within myself to do what I need to do to make the changes I need to in my life.
— Nancy A.