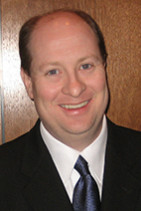 Steve Graham
Career, Executive & Leadership Coaching
Engaging, Strategic, Creative, Supportive
Dallas-Fort Worth TX
Appointment Types:
Expertise:
Branding and Company Culture
Business Coaching
Communication/EQ Skills
Confident Communication
Executive Coaching
Executive Presence
Brand Development
Business Coaching
Midlife Career Change/Exploration
Communication/EQ Skills
Confident Communication
Credentials:
Professional Certified Coach-International Coach Federation-
MBA in Management LeTourneau University
Graduate Certificate in Executive & Professional Coaching-University of Texas at Dallas
GCDF (Global Career Development Facilitator-Center for Credentialing & Education
Certified Professional- The Society for Human Resource Management
Master of Education-Higher Education Administration-Dallas Baptist University
Packages Offered:
Ideal Clients:
Career Changers
Community Change Makers
Executives
Human Resources
Individual Contributors
Mid Level Managers
Methodologies and Tools used:
The foundation of all my coaching follows the ICF (International Coach Federation) Core Competencies. I am certified to administer several assessments that are designed for career and leadership coaching including:
Emotional Intelligence – EQi and EQi 360
DISC
Caliper
Strong Interest Inventory
Steve's Story
Successful career built on years of experience in marketing, human resources, talent development, and sales management. In addition to serving as a Marketing and HR leader, I am a certified coach who is dedicated to helping people find their path. It does not matter if you are an established leader or new to the world of work, one of my passions is helping you develop. Over my career I have worked for organizations of all sizes, including: NBC Television Stations Group, Meredith Corporation, Orlando Health, and Hyatt Hotels & Resorts.
As a sales manager, I used coaching techniques early in my career to develop high performing teams. In 2009, I became an adjunct instructor and teach for several colleges and universities with a focus on adult learning and distance education. An early coaching experience inspired me to become a coach.
Having someone walk with me on my journey built confidence and made a lasting impact on my life! It speaks to the passion I have for serving others. My goal is to develop relationships that offer rewarding outcomes for my clients and me. The goal is to cultivate a beneficial and sustaining partnership with every client.
My coaching specialization is focused on leadership development, executive and career coaching. I enjoy working with new managers, adult learners in college programs, recent college graduates (undergrad and graduate level). All of my coaching is done virtually using phone or Zoom video meetings if needed.
I live in Prosper, TX a suburb of Dallas.
What clients are saying about Steve…
"Thanks for all of your help. I feel like your information and advice helped me land a job much faster than I would have otherwise."
— C.K.
"After working with Steve, I actually got a job at a medical company designing a device that can detect if a mass in someone's breast is benign or malignant! I start on Monday!! I'm very excited and I know I wouldn't be here without your help. Thank you so much for everything you've done! I can highly recommend Steve as a career coach!"
— A.D.
"Steve's experience in sales management and coaching sales talent is extremely valuable. We partnered with him to provide behavioral assessments and coaching for our sales team. He exceeded our needs and expectations, and provided resources that were greatly needed. Steve is dedicated to improving performance. We are thankful to have him as a partner in our success."
— Steve Green
"Steve is an exceptional coach! He worked with me on leadership development and enhancing my role as a marketing director. As my responsibilities grew, I needed someone who understood my challenges, and hold me accountable to be my best".
— Barrett
" I was stepping into a new career role and out of an academic environment. My greatest need was building confidence and finding a coach who would truly listen. Steve delivered! He is an excellent coach and worth the investment. I successfully made my career transition and have progressed nicely due in large part to his services".
— Michael
"Having a coach is huge asset. Working with Steve allowed me to think deeper about my purpose and tested my assumptions. He helped me with new ideas and allowed me to develop a strategy for my professional development".
— Suzanne