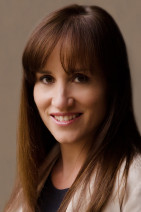 Stephanie Heuer
Professional Career Coach
Goal-Driven, Strategic, Intuitive, Compassionate
Austin, TX
Appointment Types:
In Person
Phone
Online via Zoom
Credentials:
CPCC with Coaches Training Institute
The Leadership Circle Profile™ Certification
Bachelor of Science in Communications, University of Illinois Urbana-Champaign
Packages Offered:
Workshops:
Leadership Workshops
Team Building/Team Development Workshops
Personal Branding & Resume Workshops
Stephanie's Story
Stephanie Heuer is a Career Development Coach and Leadership Workshop Facilitator with a talent for coaching business professionals to identify their career goals, overcome challenges and setbacks, and develop strategic career plans that achieve results. After nearly 15 years working with Fortune 500 brands and corporations on their marketing strategies, Stephanie decided to transform her career into one where she utilizes her knowledge and skills to help individuals develop their own personal brands and career strategies. With a passion for personal growth and development, she taps into her expansive advertising, sales, and coaching background to coach individuals through their career journeys and to help them establish solid goals and strategies for becoming stronger leaders and more confident, successful professionals. In addition to coaching hundreds of job seekers, executives, and business professionals from all over the world, Stephanie also partners with corporations to develop their leaders through the Leadership Circle Profile Assessment, team workshops, and one-on-one leadership coaching. Stephanie has learned from experience that choosing the comfortable path isn't always the most fulfilling path, and her mission is to help others identify their strengths, passions, and possibilities and to find the courage to forge their own unique career paths. She believes that you don't need to manage a team to be a leader. Leadership starts from the inside with how you take the reins in leading the fearless adventure that is your life.
What clients are saying about Stephanie…