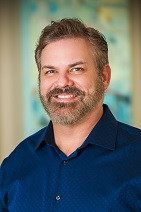 Scott Kukowski
Professional Career Coach & Branding Expert
Highest Rated, Success-Focused, Positivity-Energized, Tech Industry Specialized, Structured Approach.
Available for evening appointments
Appointment Types:
Credentials:
Professional Career Manager (PCM)
Certified Digital Branding Strategist (CDBS)
Certified Personal Branding Strategist (CPBS)
10+ Consecutive Years as Coaching 4 Good's Highest-Rated Career Coach
13+ Years Delivering Top-Notch Career Coaching Services including Resumes, LinkedIn, Interviewing, Job Search Strategy, and Career Identification
15+ Years Leadership Expertise in Hiring, Coaching, & Developing Teams in High Tech, IT, Finance, Manufacturing, Services, and Construction
Packages Offered:
No Packages Found
Scott's Story
Scott partners with clients through their career development by providing guidance, training, & support
"I Help clients identify and then succeed in their chosen career path

."

I provide clients with a strategic framework and structured approach for managing their job search, including Personal Branding development, Career Identification, Resume tailoring, LinkedIn tuning, Interview training, and Job search strategy
Scott understands the hiring process because he has been there
I bring a unique background to career coaching as one of few Career Coaches who have interviewed, hired, led, and mentored, and developed both technical and non-technical individuals as well as managers.

Scott knows the complexities of various industries and technologies
My specific industry knowledge in High Tech, IT, Finance, Manufacturing, Services, Construction, and the Military has provided me the opportunity to develop in-depth knowledge of many career paths such as Sales, Marketing, Customer Service, Technical Support, Product Development, Program / Project Management, Executive Management, and others.
Scott supports his clients to success
The proof of the pudding, as Coaching 4 Good's high-ranked career coach, I have garnered 100+ stellar reviews on Yelp, Google, City Search, and LinkedIn.
"Choosing to work with Scott Kukowski was one of the best decisions I have taken! I was dreading a return to the job market amidst a downturn and a pandemic, but Scott really opened my eyes to how much better my resume and LinkedIn profile could be! I also took an Interview Tips add-on to my Resume refresh+ Linked package, and that was very helpful too. With Scott's LinkedIn profile advice put into practice, I was constantly getting contacted by recruiters and was able to join a very good firm within a few weeks. Even if you think you can write a good resume – I will tell you to take Scott's help – you have no idea what he can do!"
---
Here's a bit more information about Scott
Scott Kukowski started his career in the U.S. Navy where he worked as a systems administrator and technical lead. From there, he expanded his career by holding individual contributor and leadership roles in high tech throughout the Silicon Valley.

Burning Out
Scott stayed in the tech industry for 13 years and led teams in 5 worldwide locations. He worked in notable companies such as Loral, Ford, Netscape, and Hyperion Solutions.
However, Scott realized that being an executive was not for him – he was steadily burning out!
Taking Charge
Scott decided it was time for a change and left Hyperion. He purchased a Mr. Handyman franchise and, although he did his due diligence and researched the franchise, he didn't take the time to understand why he burned out at Hyperion.
Scott's business was successful, but he wasn't happy and started burning out again. He decided to make a big change: selling his business and moving to Austin, Texas.
New Career Path
Scott went to a career coach who helped him realize a new career path: Career Coaching. Coaching would involve a lot of training that he could draw on from his years in multiple industries. Best of all, it would fulfill his desire to help people. This career path was a great fit!
Career Satisfaction & Success
Since 2008, Scott has helped many people explore new career paths and/or ready themselves for their next job.
---
Texas Exes: Scott Kukowski is your Authorized Texas Exes Career Coach! Ask him about special discounts that he offers Texas Exes members!
Veterans: As a Navy Vet, he supports our Vets and active military. Ask Scott about his special offer for former and current military
What clients are saying about Scott…
I've been working as an independent consultant for quite some time (and truly enjoy it) but have decided to take a different direction with my career. The last time I interviewed for a job was 10 years ago – so I realized I needed expert guidance and assistance. I'm so very glad that I found Scott Kukowski and Wolfgang Career Coaching. Scott blew me away. He's very sharp and knowledgeable about current trends in jobs and industries, hiring practices, and how to be found by recruiters and hiring managers. He quickly understood what I've been doing professionally and where I now want to go with my career. All of my sessions with Scott got me fired up about looking for a job and how to interview confidently and passionately. He taught me a lot; he called out areas for improvement in ways that motivated me to make useful changes. Sessions with Scott challenged me to think differently about the whole process of finding and interviewing for jobs. We went through a wonderfully rigorous process to produce a top-notch resume that tells a strong and compelling story connecting my career to the position that I'm pursuing — in only 2 pages (I didn't think that would be possible before I worked with Scott). I highly recommend Scott and will gladly work with him again as the need arises. The fees are very reasonable, especially in light of the considerable value that the sessions have returned.
— Julie H.
Frustrated with multiple interviews and just not closing the deal, I was hesitant to call a Career Coach. Scott Kukowski was spot on in our initial consultation and really opened my eyes to help me make a sound decision on my career direction. In a simple 30 minute conversation, Scott was able to show me areas of strengths and weaknesses in my resume, LinkedIn profile and interviewing "speak". Cannot say enough about the importance of that 1st call.
— Gary F.
Scott Kukowski was instrumental in helping me secure my latest position. He is an incredibly knowledgeable career coach, well-versed in how the recruitment process works across large and small businesses, as well as how to structure your best approach to each job. Beyond his expert assessments of your resume, digital presence and interview performance (which were all tremendously valuable), Scott helps you clarify your employment goals so that you focus your career and job search efforts in the most effective direction. I highly recommend Scott for anyone looking for guidance, education or direct counsel on their career development or job search.
— Adam P.
I never really knew what I was doing when it came to resume prep, Scott made it easy and simple. Austin, being the tech hub it is, was daunting to job search in. After months of no follow-ups from companies, the guidance from Scott helped land me a new position in the career direction I wanted to go. The reviews speak for themselves, but I highly recommend to anybody stuck in the mud in terms of career paths, visit these guys, and find out for yourself. As a side note, for those of you in the tech industry, Scott has the right background for you. I was fortunate to run across him, and those of you in the industry, should do the same.
— Rene G.
I reached out to Scott after reading some of his reviews on Yelp for Wolfgang Career Coaching. Now, I wished that I had met with Scott sooner. Scott is very good at identifying your particular career problem(s) and guiding you through addressing them. I am inspired and empowered at the end of each session because I know that I am saving valuable time not having to face my career dissatisfaction alone and I am gaining tools I can use to move forward with my career growth. I consider myself an organized writer and a good speller but Scott showed me how to create impact when presenting my accomplishments in my resume. He also helped me make my resume stand out and be easier to read, which is key. This new resume really gets attention! Scott showed me how to use social networking effectively to present my professional accomplishments and interact with recruiters and hiring managers in ways that get results. He also showed me how to answer difficult interview questions with confidence through valuable techniques, preparation, and practice. I continue to see Scott whenever I have concerns about my career rather than waiting months or years to address them. I recommend to anyone to do the same.
— David S.
I had three sessions with Scott Kukowski, one for resume review and two for LinkedIn. Scott's knowledge and expertise of the subject matter was apparent from the start. His presentations are well-organized and packed with useful information. No filler. He is available and ready to answer any of my questions.
— John G.