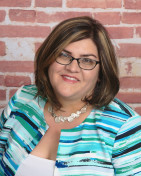 Samantha Watson
Leadership, Professional, Career & Life Coach
Bold, Encouraging, Transformative, Playful
Washington, DC
Appointment Types:
Expertise:
Business Coaching
Business Soft Skills
Business Vision Strategy
Communication/EQ Skills
Confident Communication
Customized Workshops for Your Org
Business Coaching
Business Vision Strategy
Midlife Career Change/Exploration
Communication/EQ Skills
Confidence and Self-esteem
Confident Communication
Developmental & Behavioral Coaching
Divorce Recovery
Expat Planning & Transitioning
Credentials:
Certified Professional Co-Active Coach, Coactive Training Institute
MA, Johns Hopkins SAIS
BA, American University
Professional Certified Coach (PCC), ICF
Packages Offered:
Ideal Clients:
Career Changers
Community Change Makers
Executives
Mid Level Managers
Mid-Career Professionals
Senior Level Managers
Methodologies and Tools used:
Co-Active Coaching strategies to achieve clarity of purpose, build emotional intelligence, find direction in career and establish the unique authentic expression of your leadership style
Mindfulness to help increase self-awareness, build emotional intelligence, and assist with anxiety
Somatic Work – We use the body to access new information and to cement new ways of being
Adult Development Theory
Positive Psychology
Samantha's Story
Samantha Watson is a Certified Professional Co-Active Coach and accredited as an Associate Certified Coach through the International Coaching Federation. As a Brazilian-American Queer Woman, Samantha is passionate about evoking transformation through experiential learning, to help targeted groups (women, LGBTQIA+, and people of color) move past the glass boxes and ceilings that society puts in our way to achieve our highest potential.
Samantha is an experienced facilitator, coach and training provider. She leverages a career researching and working on social justice and international development, from working on HR and inclusivity issues, to providing soft skills training to youth, to leading training for trainers. She has a bold approach, challenges clients to move towards their dreams and bases her work on a strong foundation of self-love and creating supportive systems (both in one's life and in organizations).
She provides coaching and facilitation in English, Spanish, and Portuguese. Her business, Breaking Glass Coaching, provides coaching, facilitation and organization development that focuses on celebrating diversity and creating the systems and conditions for everyone to succeed.
What clients are saying about Samantha…
Samantha is a powerful coach, facilitator, co-creator, and co-leader. I have worked with her both in CTI's coaching training and in designing and co-leading women's retreats. Samantha is passionate about her work and her clients. One of the things I appreciate most about Samantha is that she holds her client's agenda at the forefront of her work with them, both the short-term agenda and the longer-term agenda for transformational change. Samantha listens deeply and encourages workshop and training participants to explore what's possible by asking powerful questions. At the same time, she takes a stand for people's development, and is not afraid to them when she senses they're playing small or telling a story that doesn't serve them. In my work co-creating rich and meaningful weekend retreats for women, Samantha has brought her expertise, curiosity, and playfulness to our planning sessions and throughout the weekends themselves. Her generosity of ideas and spirit has imbued our interactions and her work with our participants. She knows when to sit in the peace of being still and when to push our participants towards meaningful action. I have been very fortunate to have developed a creative and expansive relationship with Samantha. She is a voice and force for change.
— Kari McLeod, Co-Facilitator and Colleague
With Samantha's help, I took an important step toward carving out the space and time to pursue my passion, with the confidence that it's the right step for me. Thanks!
— Lauren, Career Coaching Client
I started coaching to get help figuring out the what step to take next in my career. I chose to work with Samantha because of her background in International Development. I work in this field and her insights into the way the industry works, which organizations would have a culture that works for me, and how best to network were invaluable. After 6 months, and a few offers, I selected a position and an organization that were exactly the next right step for me. I also have a long-term plan to guide me as I work and build skills. I have my eye on the long term goal thanks to Samantha.
— Jason, Career Coaching Client
I came to Samantha to be less rigid in my life. My rigidity is interfering with my ability to help clients, to engage with my family, and to have fun in general. Samantha helped me to connect to different sides of myself, look at messiness and lack of structure through many different lenses so I could get comfortable with the approach to life. Samantha encouraged me to explore this side of myself in many different ways, and I found several that I wanted to include in my life. My relationship with my kids is richer as a result, I can play and have fun!! And I can sit with the many issues and messiness my clients bring without judgment, and forced change. I can meet them where they are and help them work on what they want, not my own issues. Though this work was extremely uncomfortable, Samantha created a safe space, was gentle in her approach without letting me cop out. I can't state enough how happy I am with the changes I have made as a result of our coaching.
— Diana, Life Coaching Client
Samantha is a great coach. We are just getting started, but she is personable, intuitive, and makes me feel comfortable. We have a big coaching agenda, but I feel confident my relationship with Samantha will get me the changes I need in my business and personal life.
— Josephine, Business and Life Coaching Client
My friend recommended Samantha to me. I wanted to work on a number or relationship and communication issues. Samantha started our relationship with a 2 hour session where she really helped me get clarity on my core values, visualize my ideal life and set a tone and a goal for our coaching together. We have met for several months, and I feel so much better about how my relationships and communication is going. I've even gotten comments on how much more enjoyable I am at work, home and with friends. Samantha also speaks Spanish. Though our sessions are in English, we flow back and forth between the two languages, which makes it easier for me to tap into both sides of me. I think something would be lost from the coaching if Samantha didn't have this skill. I endorse Samantha and her services 100%.
— Alejandro, Personal Development Client