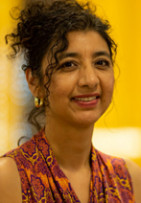 Maria Fernandez
Career Coach
Direct, Empowering, Practical, Motivational
Austin, TX
Appointment Types:
Expertise:
Midlife Career Change/Exploration
Divorce Recovery
Goal Setting & Accountability
Life Transition Coaching
Credentials:
Business Administration Program, ITIL and Lean Six Sigma Certifications, New Horizons Learning Center
Career Development Facilitator Certification, National Career Development Association
Post Graduate Diploma in Spiritual Theology, Regent College
Bachelor of Social Work, Minor in Communication, University of Texas at El Paso (UTEP)
Packages Offered:
Ideal Clients:
Career Changers
Individual Contributors
Mid Level Managers
Mid-Career Professionals
Women Reentering the Work Force
Methodologies and Tools used:
Strengths Based Coaching
Mind Mapping
Maria's Story
The first ten years of my work life felt like I was working very hard to fit a round peg into a square hole, whittling the peg down to make it fit. It took a while for me to discover this was not going to work, even though I was a successful campus minister, program director and case manager. I enjoyed helping others and came to believe I was supposed to give of myself ongoing until I experienced a severe case of burnout. Burnout taught me to honor the person I am made to be in my work. Yet, each step toward a new position as I tried to find my way has not been easy. I tended to stay too long in jobs that were not the right fit. I was afraid to step out of my comfort zone. The day I decided to raise my own bar was the day I began to go after my gifts and talents instead of focusing solely on my skills. And that has made all the difference.
As your Career Coach, I will meet you where you are in your career journey whether at the beginning, at a crossroads or in the fog. I am committed to working with you to help you discover a career path that actually fits you rather than the other way around. With guidance, support and accountability you will build confidence in the career choices you make for yourself. You will begin to create movement in your life, especially if you are feeling stuck or stagnant. You will gain focus, clarity and direction as you process your inner wisdom and make your voice heard. Together, we'll work on exercises to help you meet your life, career, employment and educational goals. Let's talk about what you want to do versus what you think you should do! You are the most important person you know. Be your happy self!
With over 12 years' experience providing career and job coaching services in the non-profit and for profit sectors for students, immigrants, business and IT professionals and mid-level managers, Maria has helped people get back to work through individual coaching sessions and taught hundreds of people how to write resumes, complete applications, practice interviewing techniques, connect with employers and learn effective job search strategies. Through career exploration services and tools, she has helped people to navigate their job search and career path toward finding more satisfying employment. Her career coaching services for professionals in transition focus on personal growth development and strategy to empower people to gain focus, clarity and direction in their job search and professional life. She loves helping people think about what they want and to understand their own process as they navigate the transition that naturally occurs when a career change is on the horizon.
What clients are saying about Maria…