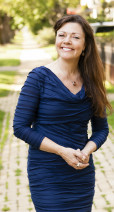 Mare Rosenbaum
Executive, Leadership, and Transition Coach
Creative. Strategic. Insightful. Impactful.
Philadelphia, PA
Appointment Types:
Expertise:
Business Soft Skills
Business Vision Strategy
Communication/EQ Skills
Confident Communication
Executive Coaching
Executive Presence
Business Coaching
Business Vision Strategy
Design Thinking and Innovation
Midlife Career Change/Exploration
Communication/EQ Skills
Confidence and Self-esteem
Confident Communication
Developmental & Behavioral Coaching
End-of-Life Coaching
Expat Planning & Transitioning
Credentials:
Co-Active Professional Certified Coach, CPCC
Certified Change Practitioner
BetterUp Certified Conscious Business Coach
ICF, Professional Certified Coach, PCC
Packages Offered:
Ideal Clients:
Community Change Makers
Executives
Human Resources
Individual Contributors
Mid Level Managers
Mid-Career Professionals
Methodologies and Tools used:
1. Appreciative Inquiry (Individual or organizational focus on who we are at our best)
2. Positive Intelligence (Identify and conquer our saboteurs/inner critics)
3. Blue Ocean Strategy (Innovation)
4. Co-Active Methods (Process: to move stuck emotions; Balance: to open new perspectives; Fulfillment: discovering your North Star by exploring values and purpose
5. Crucial Conversations (effective and influential communication)
6. Narrative Coaching (identifying the moment of choice in crucial situations, creating productive behaviors)
7. Strengths (leveraging strengths to achieve goals)
8. Conscious Business (self-awareness for development especially in leaders/managers, negotiation, communication, commitments, and accountability)
9. PROSCI ADKAR model for organizational change
9. The Art of Dreaming Small (a combination of methods to increase joy and fulfillment by creating experiences that make life extraordinary)
Workshops:
Pivot. The Change Imperative
This interactive, online, half-day working session challenges participants to rise above reactive change and look for opportunities on the horizon, for the most effective evidence-based learning, leveraging participants' immediate challenges to reboot their job, career, or business.
Change is the driver— innovation is the result.
For leaders, teams, business owners, anyone with the mandate to innovate and the authority to execute. In this 3-hour, small group, interactive working session, you will:
— Shift into creativity to seize the opportunities present, and on the horizon

— Walk away with an immediately useful model to increase self-confidence, act decisively, manage effectively, and lead
— Generate an action plan from current challenges by focusing on what matters NOW
Join us in a dynamic experience. Rise to this moment, and master your world.
Mare's Story
What would you do if you felt empowered and supported to move forward, to begin anew; if you dared to live greatly?
Discovering what matters to you, what motivates you, or what stops you from succeeding is at the heart of my work. What gives you 'traction'? I have coached clients through finding a more fulfilling career in a whole new direction, getting to the next level, geographic transition, and coaching leaders who need to excel in a dynamically changing environment.
When you're transitioning to a new role, your first 90 days is critical. Gain clarity on your vision and how it aligns with organizational strategy; motivate your team, gain and build trust; build strategic alliances; increase your performance through productive and timely feedback; lead others through constant and chaotic change, and create momentum in these highly visible first days.
If your sites are set on getting to the next level, engage more fully with renewed vision and a clear strategy; build your power base of relationships; reduce overwhelm and take control of your future.
As an entrepreneur leading a B2B for 9 years, serving Philadelphia's Fortune 500's at the highest level, I respect your need for an evidence-based, time-sensitive approach. My process is as follows:
We'll begin reviewing assessments to get a clear picture of which strengths we'll leverage, what patterns are present, and what you'd like to develop based on what you want to achieve. Once we've identified measurable outcomes, we'll finalize the development plan that will frame our work together. Midway through the engagement, we'll reflect on progress to be certain that we're on target to meet your goals and lock it in.
What clients are saying about Mare…
"This experience continues to highlight that leadership is beyond being productive at work."
— — VP, IT, $2B National Mortgage Company
"I signed up for coaching as a way out—I was ready to quit. All I saw were things blowing up everywhere around me. I kept throwing you landmines, and you kept building with them; with you, I found my way forward."
— — UX Manager, $1.6B Cloud Software Firm
"Leveraging clear communication to have courageous and direct conversations, and asking for feedback, then letting go with intent rather than with exasperation or disengagement is an important and critical difference."
— — Sr. Director, Employee Success Business Partner, $1B CRM Platform
"You have been such an amazing help to me and I appreciate the time we've spent together! I am very fortunate to have had the opportunity to work with you." Positive impact in the following areas, $70,000 estimated monetary value: • Reduced Turnover • Team Collaboration • Improved Staff Morale • More Effective Communication • Improved Relationships • Improved Leadership Presence
— — Assistant Vice President, $3.7B National Insurance Company
"By highlighting my strong interpersonal skills, Mare helped me to understand my management style which has created more authentic interactions with my team. Additionally, the leadership and I were in conflict. Mare and I worked on recognizing the opportunity present, softening my emotional patterns, and identifying my stress triggers. I am now able to step into my new role with more confidence, resourcefulness, and resilience to change."
— — Team Lead, National Retailer
"What I have learned in the last couple of months from my coach, I could have never… I DIDN'T learn in 30 years of business. It has taken me to a level— and I don't mean a financial level— I mean a mental level of understanding who I am, who I want to be, and what I want in my life."(excerpt from his presentation at their national conference)
— — SVP, East Coast Retail, $2B National Mortgage Company