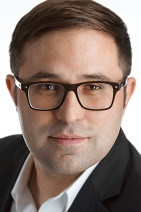 James Beeman
Executive Career Coach
Direct, Insightful, Mindful, Transformational
San Antonio, TX
Appointment Types:
Credentials:
Professional Certified Coach, International Coach Federation
NeuroPositive Licensure, Applied Neuroscience Institute
Certified MBTI Facilitator
360 Reach Personal Branding Analyst
Packages Offered:
No Packages Found
Ideal Clients:
Career Changers
Executives
Mid Level Managers
Mid-Career Professionals
Senior Level Managers
Methodologies and Tools used:
Integrating research from positive psychology, neuroscience, strengths theory, and career best practices to create sustainable and long-term change that is transformative
James's Story
Several years ago, James was so stressed out from his job that he had a headache every single day from clenching his jaw and grinding his teeth. In fact, the stress of his job kept him up at all hours of the night and began to negatively impact his personal relationships like his new marriage. He was tired, he was miserable, and he began to think that he was hopeless.
James got his personal wakeup call when he ended up in the ER thinking he was having a stroke or a heart attack, because he was taking every conflict at work to heart and because he thought that every problem at work was all his fault.

That's what it took for him to change – to strike out in a new direction – a new career where he can help people who are miserable at work, find new life and joy. By the way, James wasn't crazy, when he quit his job, they hired three people to replace him.

In his quest to help hundreds of clients like you, James earned a Master of Arts in Management & Leadership with a 4.0 and multiple professional coaching and career certifications including the Certified Career Management Coach from Susan Whitcomb's The Academies, the Professional Coach Certification from the International Coach Federation, and the NeuroPositive® Coach License from the Applied Neuroscience Institute.

What clients are saying about James…