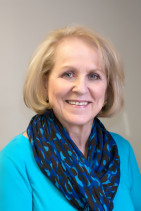 Diane Dean
Executive, Leadership & Career Coach
Creative, Direct, Supportive, Resourceful
Austin, TX
Appointment Types:
Expertise:
Communication/EQ Skills
Confident Communication
Executive Presence
Leadership Assessments
Leadership and Team Development
Public Speaking & Presentation
Brand Development
Midlife Career Change/Exploration
Communication/EQ Skills
Confidence and Self-esteem
Developmental & Behavioral Coaching
Goal Setting & Accountability
Influence Traits Assessment
Influencing Skills
Credentials:
Master Certified Coach since 2000
Certified Trainer of Neurolinguistic Programming
Certified Consultant to use assessment: The Highlands Ability Battery
Certified to use the assessment: The Birkman Method
Certified to use The Leadership Circle Profile
EMCC Global Individual Team Coaching Accreditation (ITCA)
Packages Offered:
Ideal Clients:
Executives
Mid-Career Professionals
Senior Level Managers
Methodologies and Tools used:
My methodologies are based on my belief that clients have the resources and answers within themselves. The goal is to help them discover themselves and raise their self-awareness. Much of my change strategies and communication models are based on NeuroLinguistic Programming (NLP), Communication Intelligence, Emotional Intelligence and models of Natural Horsemanship (and what horses can teach you!)
Oftentimes I suggest different books that have helped my clients with their self-discovery over the last decades. No book reports required! One of my favorites is Smart Work, a Syntax Guide to Influence, Second Revision, by Lucy Freedman. I love the way it appeals to anyone wanting to improve their communication and influence with others and with themselves.
I approach coaching from a desire to connect and communicate and help my clients find their best inside themselves and to recognize what they may be doing or thinking that is blocking their desired outcomes. I believe each person is resourceful and has what they need inside themselves. Our work will help you discover that!
Workshops:
iSpeak Presentation Skills
Syntax Smart Leadership
Syntax Communication & Influence
Diane's Story
Diane Dean has been facilitating communication and learning for decades, specializing in interpersonal communication, leadership and learning in business environments and education. Her expertise in interpersonal communication and Executive Coaching allow her to facilitate rapid and successful change for clients. She is a recognized expert in how people learn, which enables her to short cut the time it takes people to learn new ways to approach situations that may be delaying their personal or organization development. She has conducted seminars and facilitated meetings globally, including Finland, Holland, England and across the US.
Ten years ago, Diane was recruited by a leading semi-conductor sales and service company with headquarters in Austin. They were seeking her expertise in Organization Development, Coaching and Facilitation skills. In this role, Diane and the team moved the organization to a leadership development culture where learning was supported from the highest level. They used the Birkman, The Leadership Circle Profile assessments for leaders, a robust Talent Management process and integrated Values and Competencies into Learning Activities, Performance Appraisals and critical Succession Planning process.
As a Coach since 1988 and a Master Certified Coach with the International Coach Federation since 2000, Diane has the skills and experience to guide the career search, leadership and decision-making process. She has owned her own business for 75% of her life, successfully establishing her business in three different cities, starting with Academic Coaching for students. Diane is currently being certified to be a Team Coach through the Global Team Coach Institute.
"I want my clients to get what they want out of their coaching and we determine what that is before we begin. I believe you have all the resources you need to get what you want. We can discover them together and create a strategy to get there. Let me know what you want to attain!"
Contributing author to "Explorations into the Being and Doing of Coaching: A collection of voices, insights and wisdom from Austin area coaches"
Honored to be listed in "Top 20 Coaches in Austin, 2021" by Influence Digest +
What clients are saying about Diane…
There are many ways to define success. Webster's at its simplest is: favorable or desired outcome. For me, success is being able to look at myself in the mirror and say I made a difference in someone's life. To make that difference one has to be able to do two things: 1. Communicate effectively and 2. Be able to influence another. Diane Dean has provided me with the tools and understanding to be influential and channel that through effective communication. The concept of Syntax is the tool that allows this to become second nature to one's communication style and understanding of others. Through that looking glass I have been able to effectively modify my behavior to allow effective communication with others, and learn from others as much as I give to them. This process also provides the ability to influence, which is the essence of leadership. P.S. Diane Dean made a difference in my life. KM, Controller
—
Working with Diane was a pleasure. Even though we never met in person and all of our appointments were over the phone, I nonetheless felt her professionalism and commitment to helping me navigate career decisions. She truly partnered with me in every sense of the word, and I know that she was fully invested in my growth. My work with Diane was integral as I prepared for a career transition as she led me through genuinely beneficial explorations of my own strengths and needs in a workplace environment. I feel more prepared to tackle the next chapter having worked with Diane and would recommend her to anyone looking for advice and guidance in the future. EB, Vice President
—
Diane was very flexible and fun to work with. She worked with me on my business startup and was a mentor to me. Since our first call, I have felt very comfortable working with Diane. She always had great insight into the broad topics which we chose to work on in each session. The assessments we worked through together gave me a picture of myself that I can use to make better informed choices about how I choose to work and interact with others. Also they showed me my strengths and how to make the best use of them. Diane kept me accountable, but in a way that it always remained my agenda. RG, Certified Health Coach
—