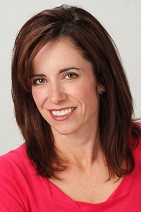 Candace Avila
Masters Level Counselor | Certified Coach
Pathfinder, Way-Shower, Truth Teller, Career Alchemist
South Padre Island, TX
Appointment Types:
Credentials:
Master of Education in Counseling | Certified Coach
Certified Clinical Hypnotist & NLP Practitioner
20 Years Experience Counseling & Coaching
Specializing in Career Change Coaching: For those who find themselves stuck, unsure which direction to go or longing for a more meaningful career
Packages Offered:
Ideal Clients:
Career Changers
Individual Contributors
Mid Level Managers
Mid-Career Professionals
Senior Level Managers
Women Reentering the Work Force
Methodologies and Tools used:
Pathfinding: Career Exploration and Self-Discovery tools to identify your next career.
Way-Showing: Goal Setting and Action Steps for Job Search, Career Search.
Truth-Telling: Honest, Insightful, Supportive, Clear and Direct.
Career Alchemy: Decision-making, Career & Life Mapping, Resume, LinkedIn, Interview Prep.
Candace's Story
If you are like most of my clients, you've come to a point in your life where the career you chose (or fell into) has lost its appeal and you need help finding a new career.
As your Career Change Coach, I will encourage you to think about your life in a much bigger and broader way than perhaps you have ever done before. You will be offered ways to sample potential careers before jumping in. We will use a system of checks and balances to ensure you don't make a mistake, waste time or money, by choosing the wrong career. You will be encouraged to go after your dreams and take bold action, but after thoughtful consideration and total awareness of how making this change will impact your life, your finances, and the people you love. Then, together, we will create realistic, actionable strategy for making your career change. We will discuss timelines and deadlines. Expectations and action steps including everything from revising your resume and polishing up your LinkedIn profile to developing your job search and networking strategy.
My clients don't talk the walk. They WALK it. They take action and change their LIVES.
What are you waiting for? Join me.
Schedule your private 30 minute consultation with me, Candace Avila, today.
What clients are saying about Candace…
"The transformation I made in just a few sessions was astounding. She helped me to be better prepared for the entire job application process AND helped me to feel more confident. In 8 weeks time, I went from being not prepared to signing a contract for the job that I wanted."
— – Ellen B.
After being with the same company for 27 years, I started meeting with Candace Avila to start working through the process of what my next step would be. I had a timeline on my mind which allowed me plenty of time to get to where I needed to be to be open to taking the next step in my career. Thankfully Candace is an amazing listener, patiently letting me work through the many thoughts and ideas that I needed to get out before getting to work. It takes skill to gently work another person to the point where one needs to be in order to be ready to take that next step – and sometimes a well timed push when needed. Through this process I also learned how to take care of myself better, and was surprised to see how much better I became at work because of it. In the end – the most perfect position presented itself and I was ready with the tools I needed to be the best candidate for the job. If I hadn't gone through this process with Candace, I don't know if I would have recognized this as my next best step. And as bonus – the timeline was spot-on! This was the best investment I've ever made for myself!
— Liz W.
"The result from working with Candace is that I now have greater confidence to find the position that I want. I cannot recommend her highly enough!"
— – Gerald M.
"Hiring Candace was the single best investment I have ever made for myself! She helped me create a plan for my move, my career, and my future."
— – Nikki T.
When I made the decision to try career coaching I felt completely lost and directionless. Every time I tried to think of what could bring me out of my funk and make me happy, my mind was a blank slate. I reached out to Wolfgang and began working with Candace Avila. I feel 100% changed from where I was when I started with Candace. In the beginning I was clueless, scared, doubtful, lacked confidence and was uninspired. Now I feel excited, motivated, awake and IMPATIENT for what's next. Candace helped me find my place. She helped me determine what my unique path could be, and gave me the confidence to dare to think it could happen. Her positivity and encouragement are inspiring and contagious and kept me moving forward. When I hit road blocks she helped me to see the path to the other side. Without her support and constructive advice I would not be where I am today. I now know that the change I dreamed of WILL happen, and every step I take down that road is an affirmation. Thank you Candace!
— – Lauren S.
Candace was an immense help in my journey to rediscover my career path. After 11 years at home with my kids, the idea of reentering the work world was daunting. I tried applying for jobs on my own, but I wasn't even sure what I really wanted to do after so long away. I came to Candace, and she helped me start the process of rediscovery. It turns out that my initial thoughts for what I wanted to do were right on, but it was great having that confirmation as I moved forward. She also helped me acknowledge and work though my fears about work. Then her interview coaching really helped me seal the deal once I did find the right job opening I wanted. There were a lot of interviews for that position, but all of the interview prep with her really helped me feel confident.
— – Erin C.